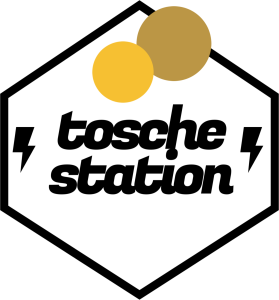 Play in new window
|
Download
This week on Tosche Station Radio, we're joined by Sabine: My Rebels Sketchbook artist Annie Stoll!
Kicking off the show, the hosts highlight what's New on the Blog. Bria reviewed Heir to the Jedi and we also had a spoiler-free Go/No-Go. Bria reviewed Darth Vader #2. Bria also did a write-up of the cosplay she saw at Katsucon. Brian reviewed Rebels Resolve, the second to last episode of Rebels. Nanci started her Dark Force Rising retrospective. There's also a Go/No-Go for Jupiter Ascending.
In Fixer's Flash, both hosts enjoyed the ever-loving daylights out of Agent Carter. Rebels wrapped its first season, and the hosts also loved that. Nanci's been working on her short story. Brian's eagerly anticipating the return of soccer.
Deak's Dirt starts with sad news, Leonard Nimoy passed away. Meanwhile in Star Wars, Sarah Michelle Gellar will be doing a voice on Season 2 of Rebels. A bunch of new names added to the Celebration guest list, including Ian McDiarmid! Finally, Mary Franklin is leaving Lucasfilm for ReedPOP
In Biggs' Bull$&#@, perhaps a name for Maisie Richardson-Sellers character. Also, an Interview with Chris Weitz over at Slashfilm, the new screenwriter for the standalone, that reveals a whole lotta nothing except that they're still using Gary Whitta's draft.
We're excited to have Sabine: My Rebels Sketchbook artist Annie Stoll joining us on this week's Camie's Concerns! The hosts and Bria discuss the book, Rebels, and art with Annie. Be sure to also check out her webcomic, Ode and follow her on Twitter.
Tosche Station Radio is the official podcast of Tosche-Station.net and a part of Majestic Giraffe Productions. If you like what you hear, please leave a review on the iTunes Music Store. We can also be found on Facebook and Twitter.
Nanci and Brian are the co-founders and writers of Tosche-Station.net. You can find Nanci on Twitter with the handle @Nancipants and you can find Brian with @LaneWinree.
This podcast has been brought to you in part by Her Universe and Audible.com
.