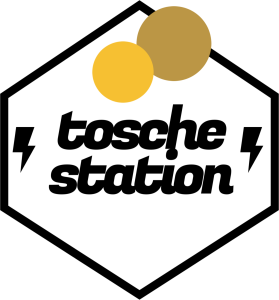 Play in new window
|
Download
Kay and Saf join us on this week's Tosche Station Radio to break down the new Big Three!
Kicking off the show, the hosts highlight what's New on the Blog. Bria reviewed Kanan: The Last Padawan #3. Bria's Awesome Con convention report. Not our blog: Club Jade has a great post on Mara Jade's legacy and the Star Wars generation gap.
In Fixer's Flash , Brian and Nanci wrapped up Star Wars Weekends (stay tuned for a recap post). Nanci is halfway through Dark Disciple, and she picked up Chuck Wendig's YA series on Amazon. Brian's been playing a bunch of video games, so if it seems like he's disappeared off the face of the planet, that is why.
Deak's Dirt starts with an excerpt from the new OT young reader adaptations. Meanwhile, there's a Battlefront gameplay trailer. Rebels returns on Saturday with The Siege of Lothal 1 hour movie. On a final sad note, RIP Christopher Lee.
Biggs' Bull$#!&  kicks off with a Variety report that Forest Whitaker may be in Rogue One! Yes, please. The Force Awakens will have a makeup line! There's the first look at The Force Awakens toys from Entertainment Weekly. Leia's costume leaked. According to Peter Mayhew, Mark Hamill narrated the table read.  And finally, prepare yourselves for July 10, which is the day of the TFA panel at San Diego Comic Con. Present will be JJ Abrams, Kathleen Kennedy, Lawrence Kasdan, and special guests.
Saf and Kay join us this week on Camie's Concerns to discuss the new Big Three. What do we know? What do we hope?
Tosche Station Radio is the official podcast of Tosche-Station.net and a part of Majestic Giraffe Productions. If you like what you hear, please leave a review on the iTunes Music Store. We can also be found on Facebook and Twitter.
Nanci and Brian are the co-founders and writers of Tosche-Station.net. You can find Nanci on Twitter with the handle @Nancipants and you can find Brian with @LaneWinree.
This podcast has been brought to you in part by Her Universe and Audible.com
.