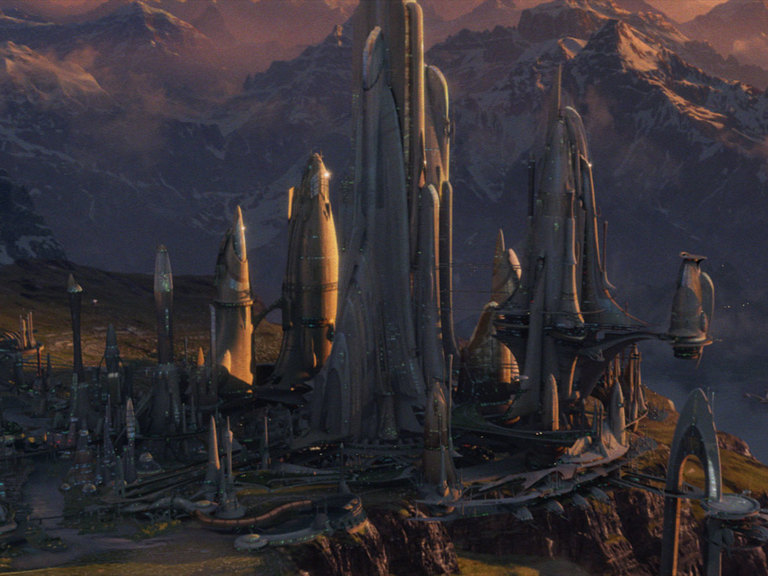 Welcome to the final part of our royal team up with Eleven Thirty-Eight.  Jay and I have already discussed monarchy as a whole, Naboo, Hapes, and now it's time for Alderaan.
Bria: I'd like to start by blaming YOU AND YOUR EMPIRE FOR THE DESTRUCTION OF A PEACEFUL PLANET, YOU JERK.
Jay: it's not my fault! It's not my fault. It was all Tarkin's doing. Seriously, if you don't believe me, check out the old Radio Drama — Vader told Tarkin not to destroy Alderaan and basically said the Emperor wouldn't approve, and Tarkin did it anyway. I'm super curious to see if Alex Bracken will use that part of the audio drama in The Princess, the Smuggler, and the Farm Boy because I *NEED* it to still be canon, otherwise I will hate myself.
Bria: She probably won't just to spite you.  Yes, specifically you.
Jay: Considering how many people enjoy specifically spiting me, it wouldn't surprise me. But I have hope yet, she's a nice person. :p If not, well, um…. are you guys taking defectors or do I have to wait for the fall session?
Bria: We'll look into seeing if we can arranging you non-explosive transportation.  Before it was so rudely and cruelly blown up, Alderaan actually seems to have had one of the more traditional monarchies in the Star Wars universe; at least in Earth terms.
Jay: Traditional, if confusing as heck. Under the EU, the Organas were the royal family of Alderaan. Bail Organa was the viceroy (which… doesn't make any sense, as a viceroy is a monarch's representative but words don't mean anything in space I guess) and so his adopted daughter Leia was the Princess of Alderaan. Breha, who wasn't Breha yet, was the Minister of Education. Until ROTS, when it turned out that *she* was the Queen of Alderaan and Bail was prince consort. Luckily for us, the EU already had the "Alderaanian Ascendency Contention" from the Zahn books and… Bria, this is getting complicated, isn't it? Continue reading →