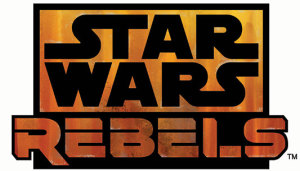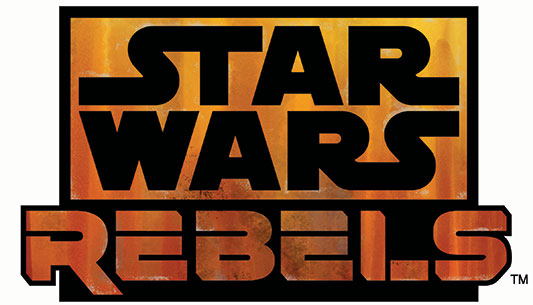 I wasn't a huge fan of the previous episode of Rebels, "The Lost Commanders."  I'm not a huge fan of the clones or The Clone Wars series, although I like them well enough. It's just I like Rebels so much more. However, I was very excited for Rebels to be back on the air (even if Hera got the short end of the stick in the episode).
In the last episode, the crew of the Ghost (minus Hera and Chopper) went on a mission to meet old colleagues of Ahsoka Tano. Kanan, to no surprise, wasn't very keen on hanging out with old clones. Understandably, he's got a lot of PTSD from surviving the Jedi Purge. The rest of the episode seemed a bit like filler to me, although it did allow the Spectres to bond a bit with Rex, Gregor, and Wollfe.
The second episode begins with Agent Kallus attacking the clones and the Spectres (see what I did there?). The plan is to take the clones' crazy prototype AT-AT into a dust storm, therefore the much larger and more effective Imperial Walkers can't sense them. Only problem is, the Rebels can't use their sensors, either. It's up to Kanan and Ezra to use the Force to save the day.
I liked this episode a lot more than the previous week's, and it leads me to wonder if this two-part arc could have been condensed into one episode. I really enjoyed the chase in the dust storm; it was so slow and methodical and the Battle of Hoth music really made the sequence shine. And what can you say about the clones putting all their trust in Kanan, and Kanan grudgingly learning to trust Rex and his buddies? Honestly, their blind trust in Kanan was really sort of sad, for a variety of reasons — knowing the history of Order 66, and considering the idea of whether or not the clones are people or property. It's all just a very sad, ambiguous, and disturbing situation. Especially when you consider that the clones will live much shorter lives than normal humans.
The episode ends with the Spectres saving the clones and bringing them back to the frigate. There, we have our money shot of the show, when Ahsoka reunites with Rex. It was a sweet moment, even though I'm not a huge Clone Wars fan, I have to admit. (Although it makes me wonder what Ahsoka would have done if Rex had refused to return with the Ghost.) What is next in store for the old clones? Only time will tell.
We also get a tease for next week's episode, and the first appearance of the Fifth Brother. The new Inquisitor is very creepy, and I can't wait to meet his partner, the Seventh Sister. I can't wait for the Spectres to meet them, either.