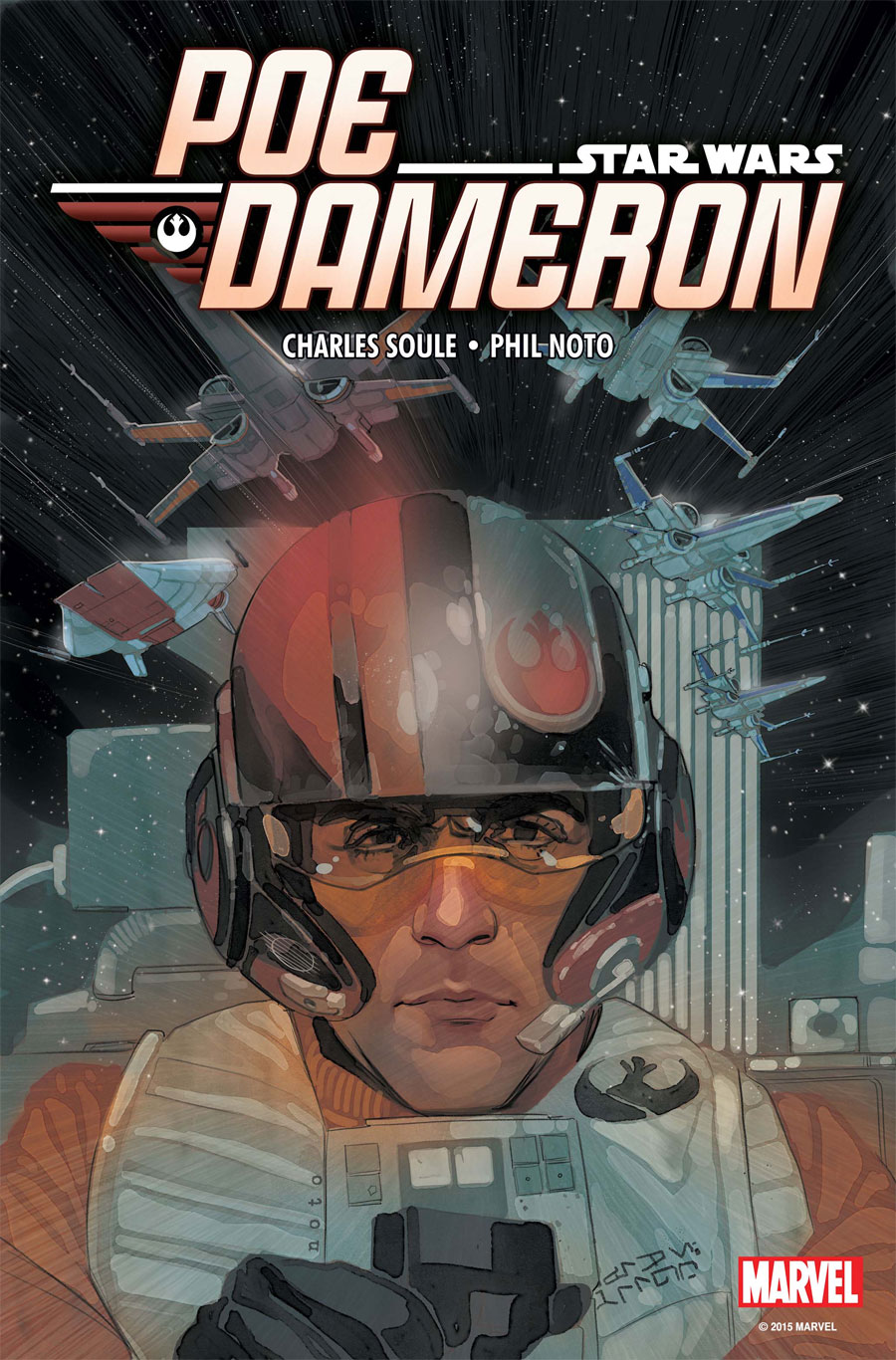 Less than a year ago, we had the wonderful Heather Antos, Assistant Editor for the Marvel Star Wars comics, on the Tosche Station podcast and we maaaaay have begged a little for an X-Wing/Rogue Squadron comic. And we weren't alone in really hoping to see more stories focused on X-Wing pilots in the new canon.  A few months ago, we learned that Poe Dameron was getting his own series. I'll be honest with you all: when Marvel announced this book, I was mostly excited but also a tiny bit hesitant. I've been a huge fan of Charles Soule's work in the Star Wars universe thus far and Phil Noto's art is always lovely but I wasn't quite sure if it was possible for someone to that find that same vibe that made Stackpole and Allston's pilot books so good.
I shouldn't have worried. Not for a minute.
Poe Dameron #1 has a little bit of everything. It has the assembling of the squad. It has some fun flying action. It has BB-8 being adorable. It has Leia Organa being the badass General that she is. It brings in pilots we already know. And it has Poe calling BB-8 buddy. What else could you want?
I don't want to overhype this book but I also want to strongly encourage everyone to go pick it up today. This is absolutely the book that so many of us have been hoping for and I'm so glad that it's finally here. Poe Dameron is in the hands of a very strong creative team and I absolutely can't wait to see where the hunt for Lor San Tekka takes us and I definitely can't wait to fall even more in love with this new group of pilots.