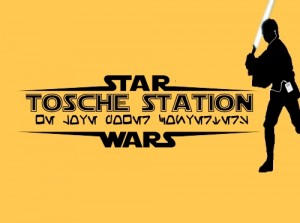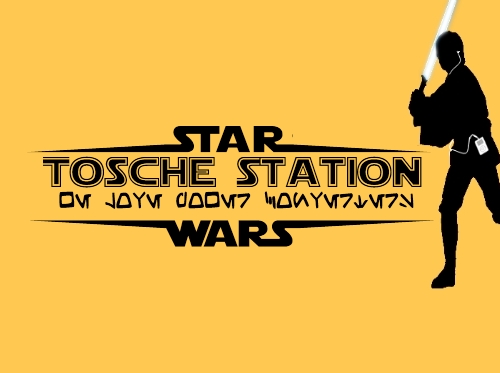 Play in new window
|
Download
This week on Tosche Station Radio, Jedi News' Mark Newbold returns to recap Celebration Europe!
Kicking off the show, the hosts highlight what's New on the Blog. Friend of the show Amanda wrote about her negative experiences at FandomFest in Louisville, Kentucky. Meanwhile, Bria gushed about KOTOR and claimed the game "doesn't get any more Star Wars than this."
In Fixer's Flash, Nanci's been reading The Darwin Elevator by Jason Hough. We welcomed Brian to Florida with Cards Against Humanity and Geek Trivia nights, With the "help" of Ikea, we also built a new podcast studio. Brian's reading through Razor's Edge, but hasn't had a whole lot of time to engage in geeky endeavors due to massive amounts of unpacking.
Deak's Dirt starts with news out of Celebration Europe: John Williams will return for the Sequel Trilogy! We also got some nice tidbits from the Star Wars Rebels panel. Finally, at the closing ceremonies, Celebration Anaheim was announced for April 2015. In the Episode VII corner, along with real news we also got some rumors. Will Episode VII be filming in August? Nope, Lucasfilm says they're still aiming for filming to start in 2014. This weekend Disney will hold their annual D23 expo, and Lucasfilm will be a part of the live action film panel. IGN's Eric Goldman recently spoke to ABC president Paul Lee and asked him about the possibility of Star Wars television series.
Camie's Concerns this week covers Celebration Europe. The hosts are joined by Mark Newbold to recap the events and happenings.
Tosche Station Radio is the official podcast of Tosche-Station.net and a part of Majestic Giraffe Productions. If you like what you hear, please leave a review on the iTunes Music Store. We can also be found on Facebook and Twitter.
Nanci and Brian are the co-founders and writers of Tosche-Station.net. You can find Nanci on Twitter with the handle @Nancipants and you can find Brian with @LaneWinree.
This podcast has been brought to you in part by Her Universe and Audible.com
.