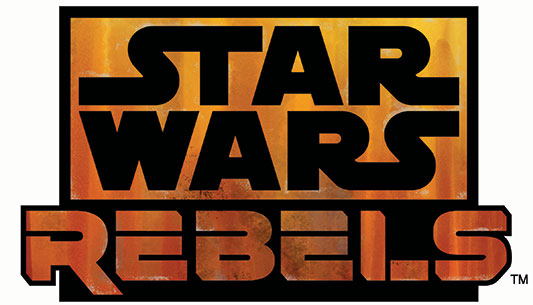 Last week Rebels came back with a vengeance, aka the canon reintroduction of Grand Admiral Thrawn. This week the threat took on a decidedly more dark side tone in the form of Maul. Last time we saw him, he was escaping Malachor. Now he's back and on the hunt for Kanan and Ezra, but mostly the Sith holocron. He takes the Ghost crew captive in order to persuade Kanan and Ezra to give him not just the Sith holocron, but Kanan's Jedi holocron as well. Apparently, combining the two will provide seeeekrits. After a "fun" quest in which Kanan and Ezra have to learn to work together again in order to reclaim the Sith holocron from Bendu, they rendezvous with Maul, combine the holocrons, and all hell breaks loose.
Let's talk about those secrets, shall we? This episode gives us Bendu's awesome line from the Season 3 trailer: "Once a secret is known, it cannot be unknown." In this case, both Maul and Ezra want the Sith holocron because they want to learn the key to destroying the Sith, but for very different reasons. Maul wants revenge. Ezra wants to protect his found family. (He seems to be making a turn away from the dark side already, which I'm kind of disappointed about. I hope we see more of him using the holocron.) They both see different things: Ezra sees planets, and then exclaims "twin suns"; Maul escapes the base muttering over and over, "he lives!"
I didn't think I'd have many feelings about this episode. I wasn't a big fan of the way The Clone Wars treated Force mysticism, although I'm glad to say I like Rebels' take a lot more. The character of Bendu, delightfully voiced by Tom Baker, made what could have been an eye-rolling episode a lot more palatable. I like when the Force is a mystery, a riddle, a puzzle, and it definitely is that way with Bendu around. I also liked that this episode continued to explore the repercussions of what happened on Malachor, both with simple things like Ezra explaining to Kanan what he's seeing and more complicated matters like the two of them learning to work together again. Not only that, but Maul is free and continuing his mission to wreak havoc in the galaxy.
But the real meat of the episode comes at the end, in which a shrug-worthy story (for me) becomes Super Important. Ezra sees twin suns, but doesn't understand what it means. We all know, of course: the key to destroying the Sith is safely hidden on Tatooine in the form of Luke Skywalker. It seems like Maul's vision was a lot more specific, because his exclamation of "he lives" can really only refer to one person: his old nemesis, Obi-Wan Kenobi.
I admit, I'm excited for the implications. While I never read "Old Wounds," I love the idea of that story. And if they had to bring back Maul (grumble mutter forever about how I like his story arc in TCW and Rebels, I just wish Lucas hadn't CUT HIM IN HALF specifically so he couldn't come back in the future, but then he changed his mind and we still don't know how Maul survived a bisection, but I digress), the least they could do is give us one final Obi-Wan and Maul showdown on Tatooine.
Of course, there is one other option. Maul wants to destroy the Sith. The holocron showed him Obi-Wan, who has defeated a Sith in combat. Instead of wanting revenge on Obi-Wan, what if Maul goes to him with a proposal: help me destroy Vader and the Emperor, and I won't kill you.
Obi-Wan, of course, is not stupid. Unlike Ezra, he wouldn't take Maul's word at face value. He knows Maul cannot be trusted. Once Obi-Wan refuses Maul's offer, knowing he has to stay on Tatooine to protect Luke, then Maul's vengeance would take over and we might see a that final showdown.
Or I could be wrong about all this and Rebels takes the straightforward revenge route from the beginning. Or perhaps we won't see this story in Rebels at all because this show is about the Ghost crew.  Could we get a Maul/Obi-Wan rematch in a book? Or, dare we hope…a standalone movie? When it comes down to it, the only way I'll forgive Robo-Maul is if that arcs ends with a rematch.
Whatever happens, Rebels continues to deliver solid storytelling. I just hope this particular ball isn't dropped.