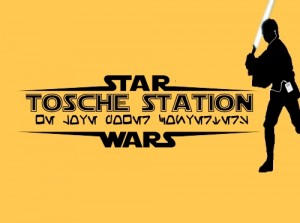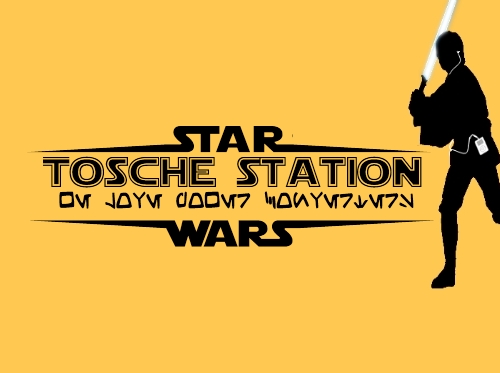 Play in new window
|
Download
It's Star Wars Weekends and big Episode VII casting news on this episode of Tosche Station Radio!
Kicking off the show, the hosts highlight what's New on the Blog. Listener Frank Rich sent in a video of the Star Wars panel from AwesomeCon, moderated by our very own Bria. Our good friend Nut provided a tutorial on how to make your own interactive Artoo Mickey ears. Bria reviewed Darth Maul: Son of Dathomir #1, The Star Wars #8, Legacy #15, Rebel Heist #2. Finally, Emily reviewed Serenity #5.
Fixer's Flash is full of Star Wars Weekends sights and sounds from weekends 1-3 and a look ahead to Mark Hamill's appearance during the fourth weekend. What else have the hosts been up to? Well, there may have been a wedding. But not a red one.
In Biggs' Bull#*$&, John Boyega and Daisy Ridley have been on the set of Episode VII. If you're not watching Boyega's Instagram videos, you are missing out. Peter Mayhew has reportedly arrived in London. Meanwhile, Mark Hamill should be arriving soon after his Star Wars Weekends appearance.
Camie's Concerns is being replaced this week for an extra-long installment of Deak's Dirt. We kick things off with a boatload of new products at Star Wars Weekends. They're now available to order on the Her Universe website. Nanci bought the vintage print dress, the Rebel skirt, the Rebel top, and the Artoo hair clip. Simon Kinberg says the first season of Rebels will consist of 16 episodes, and apparently Lando is in one of them. There are rumors that Obi-Wan will appear, thanks to toy spoilers. Enter to win a chance to appear in Episode VII, see the first alien chicken vendor in the GFFA. Gareth Edwards to direct and Gary Whitta to write the first Star Wars standalone film. And here's the big one: Lupita Nyong'o and Gwendoline Christie are set to join the Episode VII cast.
Tosche Station Radio is the official podcast of Tosche-Station.net and a part of Majestic Giraffe Productions. If you like what you hear, please leave a review on the iTunes Music Store and Stitcher. We can also be found on Facebook and Twitter.
Nanci and Brian are the co-founders and writers of Tosche-Station.net. You can find Nanci on Twitter with the handle @Nancipants and you can find Brian with @LaneWinree.
This podcast has been brought to you in part by Her Universe and Audible.com
.