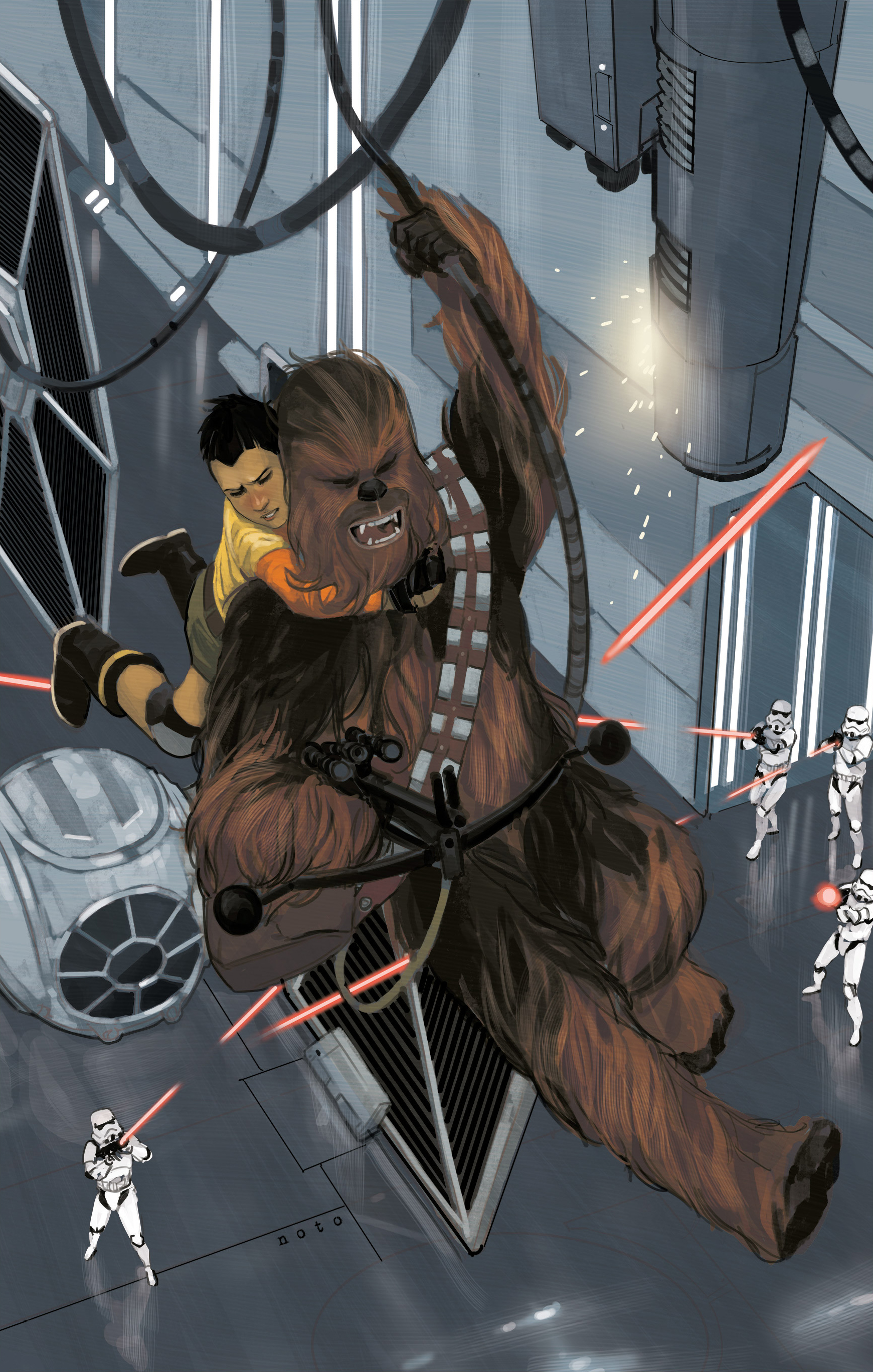 The solo adventures of everyone's favorite wookiee wrap up this week with Chewbacca #5 by Gerry Duggan and Phil Noto.  The series conclusion does a lovely job of wrapping up the small scale story that Duggan and Noto have been telling for the last few weeks.
When last we saw Chewie and Zarro, they'd been captured and sent up to the Imperial Star Destroyer via the same ship upon which they'd hidden a bomb-filled droid!  It's a tricky situation to say the least but, luckily, our heroes figure a way out of it.
One of the neatest things about this book is how well both Duggan and Noto have been able to portray Chewie's point of view and what he's trying to say despite only using the usual wookiee roars.  (Still not sure if those were incredibly fun or just a pain for letterer Joe Caramagna…)  It's a huge part of what has made this fun little story work.  The other part, of course, was Zarro because who doesn't love getting to see a kid run circles around the Imps and the local bad guys?
Chewbacca #5 was a great finale to what has been a fun series that's worth your time and money when the trade comes out in a few months especially if you're a big fan of Chewie.