Thursday night, after our first showing of The Force Awakens, we traveled to Disney's Hollywood Studios for the big Opening Night after party. All showings at Disney Springs between 7-8 pm were included in the event, which meant DHS was as empty as I've ever seen it. We walked on to every ride, and it was so nice to be able to move throughout the park. Not every attraction was open, only the front part of the park, including Tower of Terror and Rock 'n Rollercoaster, featuring Star Wars music!
Brian and I arrived at Disney Springs around 8 am for check in. After waiting a little less than an hour, we picked up our credentials and headed off to run errands and relax at home. We went back to Disney Springs in the afternoon, ate lunch and recorded a podcast at Jock Lindsay's Hangar Bar, and then went back to line up. We waited another hour before finally getting inside the theatre around 4 pm and settling in for the next three hours.
Before the movie, they played a short video welcoming us to the event and explaining all the cool things we'd be able to do at DHS. I was really impressed with the event organization, and the credentials we were given. We also found out we'd get free photo downloads!
Once freaking out over TFA, we made a beeline to the park, arriving a little after 10 pm, and made another beeline to Star Tours. We took a detour once I saw that BB-8 had a photo op!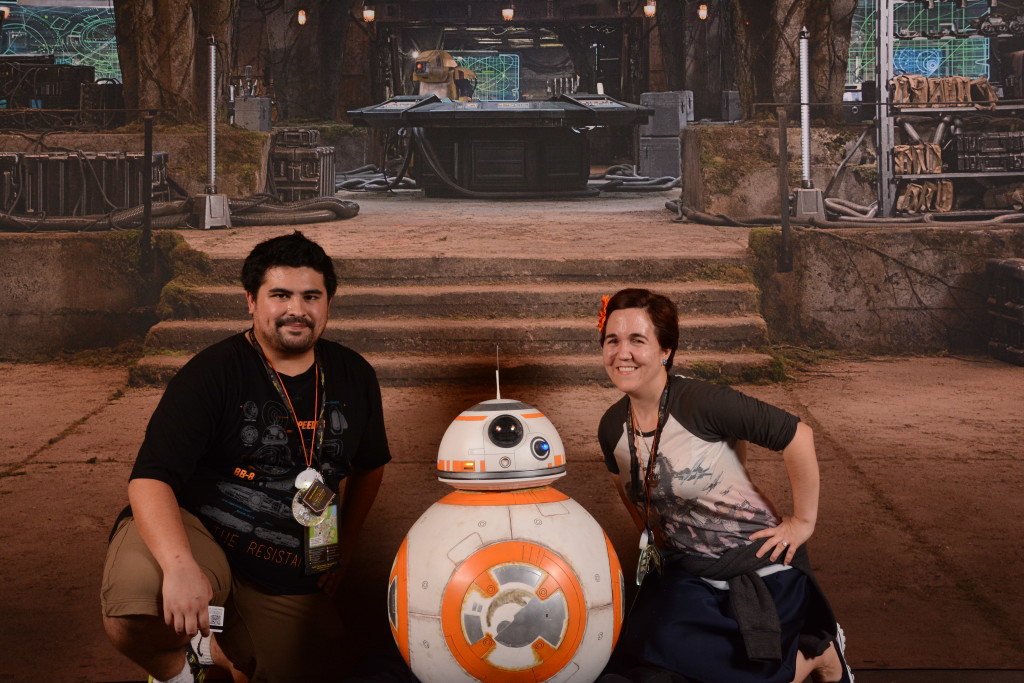 We walked on to Star Tours and had the entire shuttle to ourselves. Then we immediately went back on again. After that we went over to Tower of Terror (another walk on), and did Rock 'n Rollercoaster. I don't usually go on that ride, but since it was re-themed just for the event, I had to give it a try. It made me sick, but it was totally worth it. I hope they re-theme the ride permanently!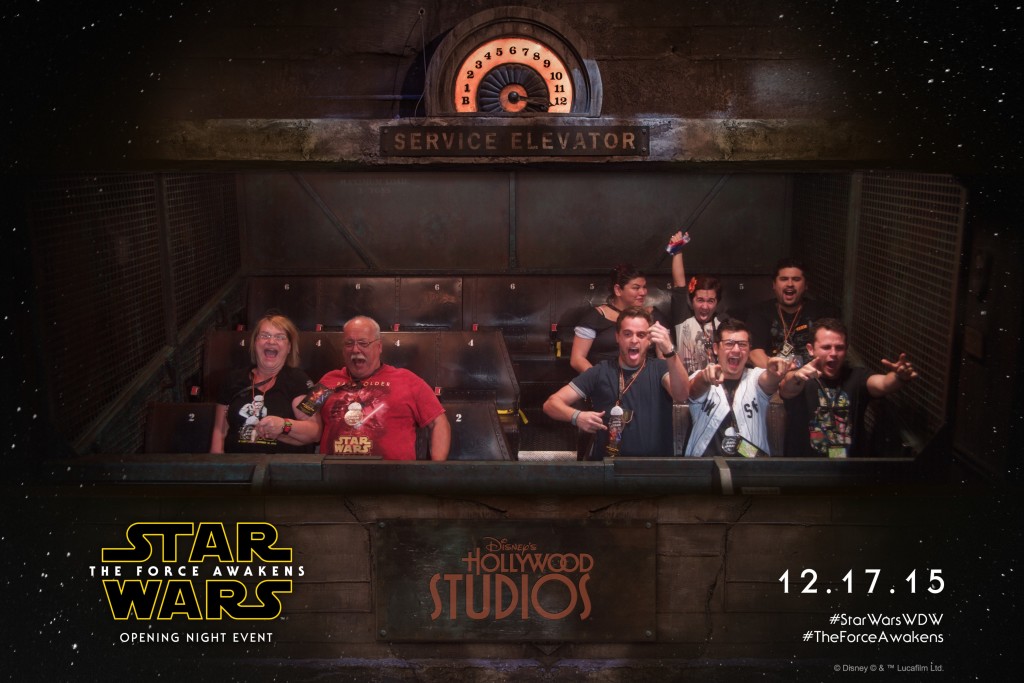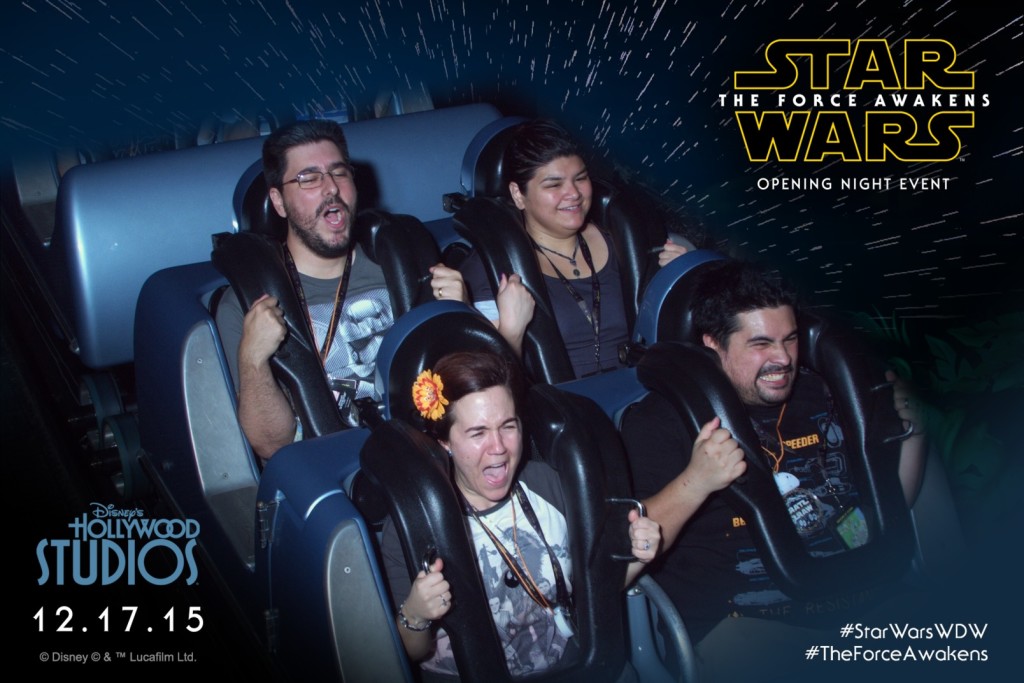 After that we got a late night snack (Darth Vader waffles and chicken) before getting in place for the premiere of the Galactic Spectacular fireworks. After a brief presentation with Phasma (YAY!), the fireworks started. They were similar to the fireworks from last year's Star Wars Weekends, but with a few added TFA cues, and they were absolutely brilliant. I got emotional and may have teared up.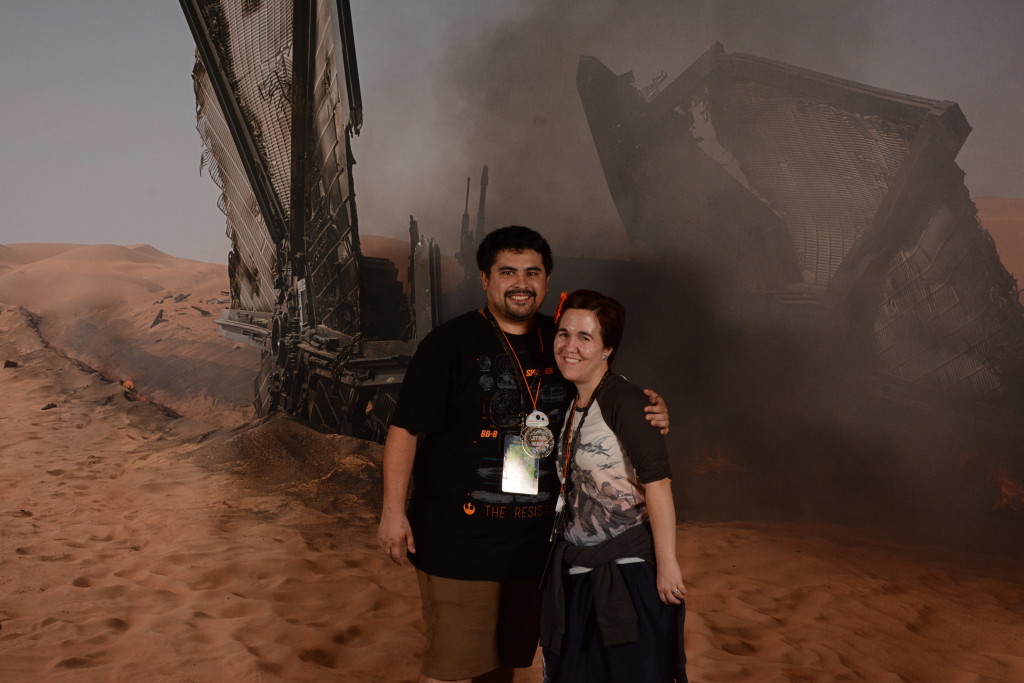 We went over to Launch Bay, took a few more photo ops, and by then it was close to 2 am and we were ready to crash. Not to mention being kicked out of the park.
It was such a great event, and I would gladly pay more money for another one after Episode VIII.