Tag Archives:
Depa Billaba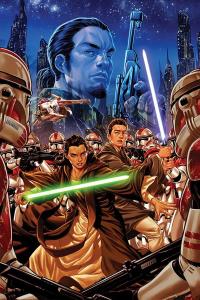 We knew that Marvel was unlikely to limit themselves to just three Star Wars titles in 2015 and today that suspicion was confirmed at New York Comic Con during the Cup O' Joe panel.  Marvel announced a new series titled 'Kanan: The Last Padawan' written by Greg Weisman with art by Pepe Larraz.  The book will begin in April 2015 and solves the mystery of what Weisman is doing with Star Wars despite not being involved with Season 2 of Rebels.
The comic will help fill in the gaps in regards to Kanan's background as a Jedi Padawan and go into his relationship with Master Depa Billaba.
You can read Weisman's interview with Marvel about the book here.