The intrepid James Floyd from Club Jade is at Comic Con this weekend, and he oh so generously livetweeted both SWEU panels.
From the Dark Horse panel, notable announcements included a new arc of Dark Times, the introduction of a new villain into Dawn of the Jedi, an Ewoks comic set in the arrival of the Empire era, Tom Taylor working on a secret project, and an upcoming Vader and clone story. For more, see Club Jade's Storify feed from the event.
James also attended the Del Rey panel. Right at the beginning, moderator Leland Chee stated that the SWEU is in transition as a result of the Disney buyout and Episode VII. Therefore they're unlikely to announce a new title…but we can dream, right?
Kenobi began as a graphic novel, but got so long it became a novel. Jen Heddle praised the novel, and John Jackson Miller compared Obi-Wan to a well-known superhero, saying he has to learn to be Clark Kent as opposed to Superman. Frank Parisi also praised the upcoming Empire and Rebellion: Razor's Edge by Martha Wells, and Heddle added that there's a good focus on the Big Three.
J.W. Rinzler, author of The Making of Star Wars: Return of the Jedi, said the book took two years to write and extensive digging into the archives. In a really cool feature, the enhanced e-book will have 30 minutes of audio and 30 minutes of video. Some clips were shown during the panel.
Other items of note:
There will be a Death Star Tech Manual.
Darth Maul: Lockdown will tie into Darth Plagueis. Apparently Sidious and Plagueis have different plans for Maul in this prison version of Oz and Scarface.
Star Wars: Jedi Academy by Jeffrey Brown, coming in August, will tell the story of middle school by a new character writing and doodling.
As to the future of the EU, it's still in flux, but even before, Lucasbooks and Del Rey did their own EU without concern for films and television. Whether it's used in those mediums is up to the writers and directors.
Regarding The Clone Wars, Chee said the possibility of tying up loose ends is a possibility. As to making a definitive timeline of the era, that's not happening any time soon.
Notable announcements include the cover reveal to Empire and Rebellion: Honor Among Thieves, the Han-centric novel by James S.A. Corey, published March 4, 2014. Heddle compared the novel to Brian Daley's Han Solo Adventures.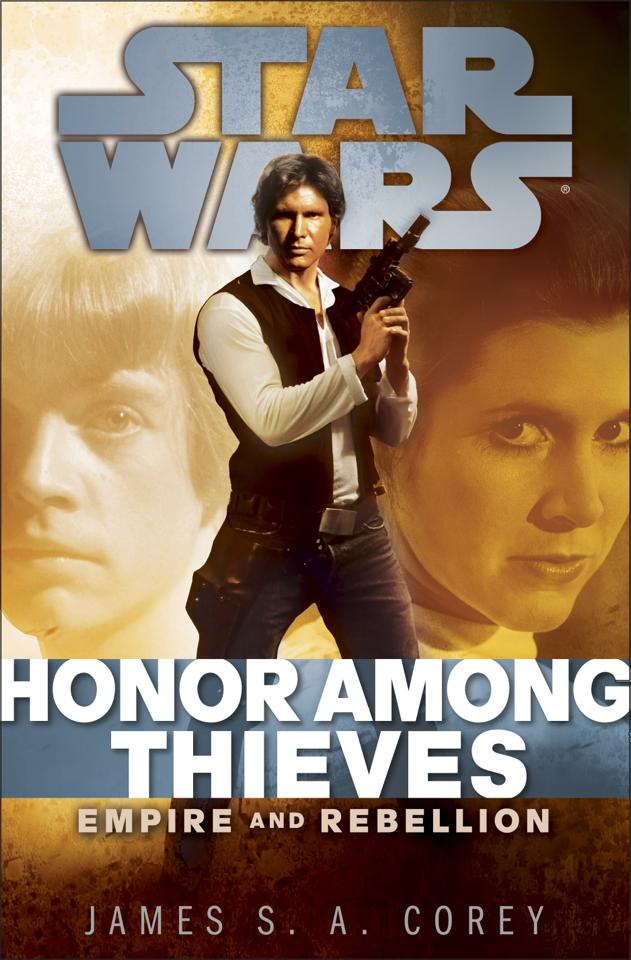 A notable exception: no mention of Christie Golden's Sword of the Jedi trilogy, scheduled for release next year. Is this good or bad news? We shall see…
Club Jade collected all of James' tweets on another Storify, which you can find here. Thanks to James for his great reporting!