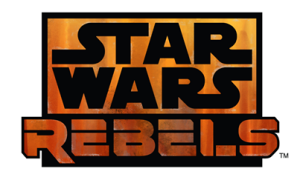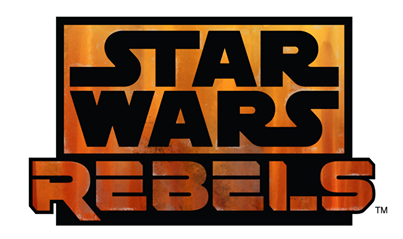 Dave Filoni took the stage this morning at Celebration Europe to talk about the new forthcoming animated series Star Wars Rebels.  Although there was no trailer since nothing's been animated yet, the official logo for the show was revealed, as seen to the right.
He also said that the new show be very different visually from The Clone Wars and that the artistic influences of Ralph McQuarrie's concept art will definitely be evident.  Said Filoni, "We wanted to create a look for this part of Star Wars that precedes A New Hope by just a little bit." and "We have created a set of digital brushes that replicate McQuarrie's style…We're going for something that's much more an illustrative look."  They're hoping to try and match the look of the Original Trilogy.
Most of what Filoni showed was concept art for the new show and the artwork included a brand new ship that will be central to the main character of the show- the Ghost.
You can read a liveblog of the entire panel by the official site here.