In the Star Wars fandom, there's always some war of words brewing between fans. We've seen the Ship Wars, the Prequel Trilogy consternation, the Clone Wars skirmishes. One that has been on slow simmer for years is cold war between Expanded Universe Completists and Film Purists. Countless words have been written defending the merits of one and tearing down another.
To say things have blown up since the sale of Lucasfilm to Disney and the announcement of the Sequel Trilogy would be an understatement. There seems to be a belief among the most ardent of Star Wars fans that the Expanded Universe and the Sequel Trilogy cannot exist simultaneously. One has to vanish in order for the other to thrive.
To borrow a phrase from Nanci earlier this week, I say bullshit.
Adjusting Expectations
Before delving too deep into things, it's time for a bit of recalibration.
To Expanded Universe Completists:
The Expanded Universe is going to change even if you don't want it to. You need to embrace that now.
The Expanded Universe as you know it is going to go through an evolution, but that isn't a bad thing. Right now there's no telling exactly what that change will be, but change will happen. One change you may soon have to embrace? The EU as you know it will probably be less tied to the film universe than it used to be. This is inevitable because Star Wars is a film-first intellectual property. It always has been.
It's okay that things are going to change and it's okay that the films are going to disregard large swaths of the EU. There's a lot of content in the books and comics that are of questionable quality and, frankly, should be ignored by the films. Can you imagine the films having to acknowledge that The Crystal Star exists? That's absurd! You don't want that, so it's okay if some books and comics are deemed to be slightly less real than other things in the Star Wars universe. Not everything from the Expanded Universe is going to carry into new films and other animated Lucasfilm projects and that's for the best.
To Film Purists:
The Expanded Universe isn't going away even if you want it to. You need to embrace that now.
Plenty of content creators have figured out how to deal with different elements of their intellectual properties that don't perfectly align with each other. Lucasfilm Licensing is not going to stop publishing existing Star Wars Expanded Universe material just because new films contradicted them. Heir to the Empire is going to continue to be a popular seller and a popular book as will other EU material.
What's more, there's a good chance that EU elements are going to make their way to the new films. Many of the arguments as to why Disney and Lucasfilm would never let this happen are silly. Don't forget, there's already established precedence for EU material making its way into primary canon and that's for the best because there exists some great material to adapt from books and comics. It's not going to vanish because there are new films.
Conformity, Walking Away, and Hard Reboots: Varying Degrees of Viability
The first thing we as fans need to understand is that the Expanded Universe and the films already exist as parallel canons. Perhaps this has been danced around and was never fully confirmed, but last fall it became crystal clear and formally official in the Essential Reader's Companion:
"The most definitive canon of the Star Wars universe is encompassed by the feature films and television productions in which George Lucas is directly involved. The movies and The Clone Wars television series are what he and his handpicked writers reference when adding cinematic adventures to the Star Wars oeuvre.

But Lucas allows for an Expanded Universe that exists parallel to the one he directly oversees. In many cases, the stewards of the Expanded Universe-editors within the licensing division-of Lucasfilm Limited who work with authors and publishers-will ask for his input or blessings on projects. Though these stories may get his stamp of approval, they don't enter his canon unless they are depicted cinematically in one of his projects." – Pablo Hidalgo
So what does all this mean with regards to the upcoming sequel trilogy? For the last thirty years, the post-Return of the Jedi Expanded Universe has been able to go its own direction with only minor cleanups needed here and there because of the prequel films and The Clone Wars. When it comes to minor details, it's easy retcon issues back into place and even easier to hand-wave things away because more often than not, it's just a minor quibble. When things went a little out of line, editors and authors didn't have to work too hard to get these parallel canons to mirror each other again.
The sequel trilogy, however, is quite likely going to complicate things. The Episode VII creative talent certainly could run everything by Leland Chee to ensure the script isn't treading on the Expanded Universe, but we all have to be honest and admit that's a complete non-starter.
There's an awful lot of minutiae involved with forty in-universe years of books and comics. It's hard to sit an audience down and tell them "By the way? You missed a galaxy-shattering conflict with the Vong and another Galactic Civil War caused by Han and Leia's son Jacen who was killed by their daughter Jaina and their other son Anakin is already dead. Oh, and Chewie's dead too. A moon fell on him."
If conforming to the Expanded Universe isn't an option, a second option bandied about by many fans is to stop publishing new EU material and merely walk away from it all. While I could write an entire column by itself on why this is a poor approach, I'll settle for going out on a limb and say that simply putting an end to EU publishing isn't going to happen, as much as some vocal fans wish it would. There's a sizable enough fanbase and, more importantly, it makes money. This option is nearly as unlikely and as much of a non-starter as the films conforming to the EU.
A third option fans advocate for is a hard reboot of the Expanded Universe to fit the new films. Of the three common fan-proposed options, this one probably has the most validity. Essentially, either large swaths or the entirety of the EU as it exists right now are deemed to be Infinities status and rendered entirely non-canon before the eyes of Lucasfilm. On the surface, this makes sense. To continue to mirror the film universe and be a closer parallel canon, Lucasfilm would have to chuck much of what has been written in the Post-Return of the Jedi timeframe and start over. While this option is the most feasible of the three, it still leaves a bit to be desired for a lot of fans.
There's a fourth option to consider and one that seems to fly under the radar of most Star Wars fans. It's even been used by another big-name Disney property: Marvel Comics.
Marvel's Multiverse: A Blueprint for Star Wars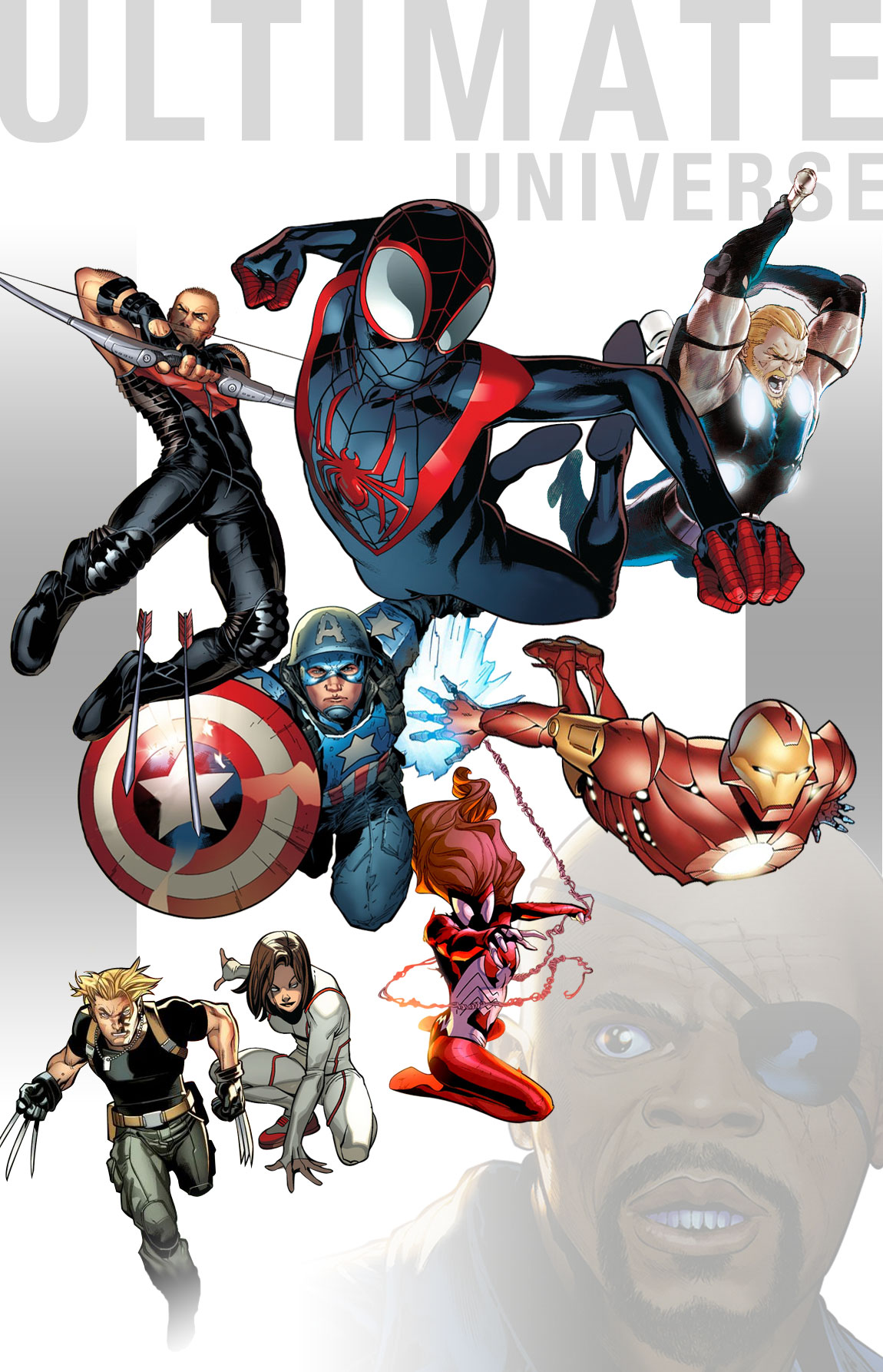 To set this up simplistically, Marvel has three primary universes these days*. There's the Marvel Earth-616 universe, or sort of the "prime" canon. There's also the Ultimate Marvel universe that's rooted in the foundation of Earth-616 but splits off to re-imagine certain elements, characters, and set off on its own timeline. Finally, there's the Marvel Film Universe that can draw inspiration from a number of different places.
*There are countless other offshoot and parallel universes that receive less attention, but right now there are three that are the main focus for the Marvel creative staff.
In Marvel, you've got a big-name intellectual property that's supporting three universes that, while rooted in the same basic lore, are unique entities. Even though they are unique, all three universes are healthy and popular and, somehow, manage to simultaneously exist without alienating fans or tripping over each other. Let's draw some quick comparisons…
Star Wars films::Marvel Earth-616
Current EU::Ultimate Marvel
The first connection is obvious. The Star Wars films and Earth-616 are considered to be the primary canon. The Expanded Universe as it exists now is more along the lines of the Ultimate Marvel universe. That isn't perfectly analogous since the Expanded Universe as we currently know it wasn't launched as an acknowledged re-imagining of characters and the universe. Ultimately*, the end result will likely be similar once the sequel films are introduced.
*I'm so sorry.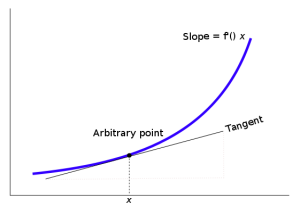 It's going to be hard if not impossible to keep the current EU "parallel" with the films. It would be more … Tangential? Perpendicular? Whatever you want to call it, the sequel films will make it less of a mirror image and something else. The EU will still mirror Star Wars as we knew it in 2012, but it will likely diverge from the sequel trilogy.
There's also another possibility that could open the door for some very fun storytelling opportunities. Consider a second Expanded Universe canon that splits off a point in the timeline of the existing EU to follow the lore the Sequel Trilogy will provide. This becomes the new parallel canon that closely matches the films. Simultaneously, it can draw from and adapt material from the pre-existing Expanded Universe. If I could make another comparison…
Hypothetical "New Parallel" EU::Marvel Film Universe
In a three-universe setup like Marvel has, the third universe is in a place to do some pretty neat things because, theoretically, it has the freedom to draw from multiple sources in the macro universe. If a future Marvel film wanted to borrow elements from both Earth-616 and Ultimate, it could and it would make sense. Likewise, this hypothetical new parallel EU canon could draw from the current EU while still falling in line with the new films.
How Star Wars and the Multiverse can get Along
By now there are no doubt Expanded Universe Completists and Film Purists that want nothing more than to throttle me. I hope they bear with me for a little longer, because I do believe emulating Marvel's three-canon approach has tremendous merit and is perhaps the ideal plan for the Star Wars storytelling moving forward.
In this setup, the films will continue to be the prime canon and be the most official thing in an utterly fictional macro universe. The films would explain exactly what pre-existing characters are up to forty or so years after Return of the Jedi, introduce new faces, and detail key history. While making boatloads of money and introducing an entirely new generation to the Star Wars mythos, it also sets the tone for what a new parallel canon Expanded Universe would attempt to mirror for years to come.
The hypothetical new parallel Expanded Universe canon would continue the long tradition of Star Wars literature closely emulating the film canon. This new EU branch would root itself firmly in the new films and explore and expand on the characters and topics introduced on the silver screen, much like our current EU explored and expanded the characters and topics introduced in the previous six installments.
The EU as we know it now can continue to live on as an offshoot-canon rather than a parallel canon. The SkySolo offspring EU readers have grown fond of over the last twenty years will have more adventures. Eventually the books can tie up with the Legacy comics and, who knows, things may even progress further down that timeline. In this approach, all of the Expanded Universe material you've come to enjoy and cherish over the years still counts, is still relevant, and is still part of an overarching and growing timeline. Even if the other two Star Wars canons move in different directions.
This setup even allows for the possibility of some of the most iconic Expanded Universe material staying within the parallel canon. If the new films take place forty years after Return of the Jedi, it's going to be tricky to explicitly state everything Luke, Han, and Leia have been up to in that timeframe*. Because of that, it's within the realm of possibility that a split in the timeline between the new EU/films wouldn't take place right after Return of the Jedi. Instead, it could take place after something like The Last Command. Maybe even Vision of the Future.
*Unless, of course, you make Episode VII two-and-a-half hours of text crawl.
These three universes would also be able to play off one another and adapt material from each other. The new films could easily bring in characters, settings, and concepts from books and comics already in the Star Wars lexicon. Need a Jedi with solid detective skills? Corran Horn fits the bill. Children for Han and Leia? There's Anakin, Jacen, and Jaina, take your pick. Wife and foil for Luke? Well you know where I stand on that.
The multiverse approach accomplishes a lot for fans. It lets the Expanded Universe they've come to know and love live on and continue to grow without having to constantly realign itself with the prime canon. It potentially can introduce a new parallel canon that can expand on new material the films will provide. It frees up the films to focus on the story above all else, but keeps the door open to adapt ideas and characters from material that already exists. Most importantly, it opens the door wide open for storytelling opportunities that, prior to October 2012, didn't exist.
More content and more varied Star Wars content? Sign me up.
The Obligatory Heavy Handed Conclusion
The Star Wars universe is changing rapidly and in ways we really can't predict. Is the multiverse concept something Lucasfilm is going to run with? It's possible. I think it's significantly more likely than the new films conforming to the Expanded Universe or Lucasfilm Licensing washing their hands of the EU and walking away. I even think it's a more likely and, at the very least, more sensible plan than a hard reboot of the EU. Parallel canons and the multiverse are concepts that fans on both sides of the Expanded Universe divide have to get used to because the new films are going to happen and the EU isn't going away.
For EU Completists, no matter what happens, nothing can change the enjoyment you've gotten from your favorite books and comics. They'll always be on your shelves and they'll always be an example of just how big a sandbox the Star Wars universe is. The EU has shown us that there are endless stories to tell and characters to meet. Chances are, it will continue to grow no matter what happens in the films. Maybe it will be a hard reboot. Perhaps it becomes an offshoot canon. For all we know now, a second EU timeline could appear next to what we have now. Whatever path it takes, there's going to be new content, and I choose to be excited for it.
For Film Purists, you must acknowledge that the EU doesn't threaten the new films. It can continue on even in its current state and it won't negatively impact the Sequel Trilogy. The quality of the new films will not be determined by what material is brought in from the Expanded Universe or even its mere existence. It will be determined by the quality of the people writing, directing, acting in, and producing them.
All Star Wars fans must acknowledge that both the Expanded Universe and the film universe can exist simultaneously. While they may be less of a mirror to each other and more unique entities moving forward, there is zero reason for one to vanish or be altered drastically for the other. It's time for all of us to recognize that Star Wars is a multi-faceted fandom with enormous unrealized potential. Limiting any facet to try and adhere to a single tenuous continuity would be nothing short of tragic for a universe of this size and scope.
What does the multiverse mean to Star Wars? Simply put, it means more Star Wars.