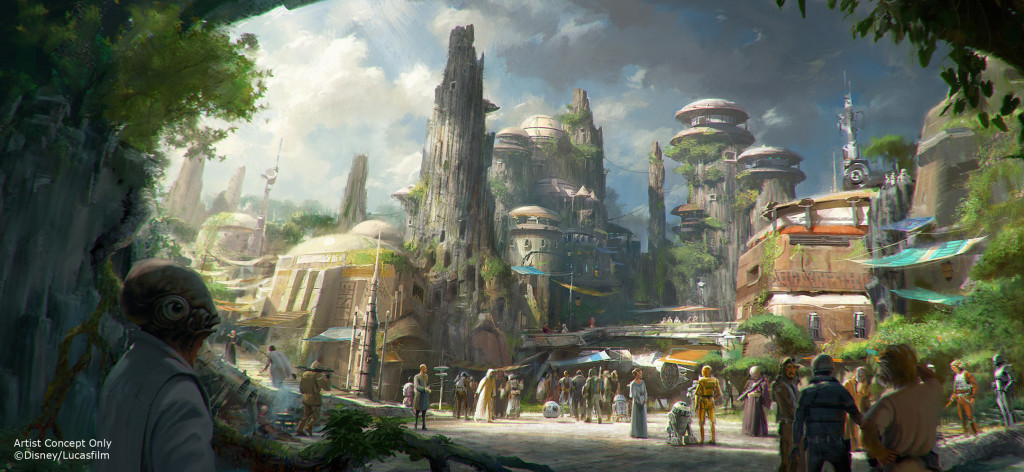 We've been waiting to hear those three words for so long, and today at D23, the announcement became a reality.
Here's what went down, in bullet form: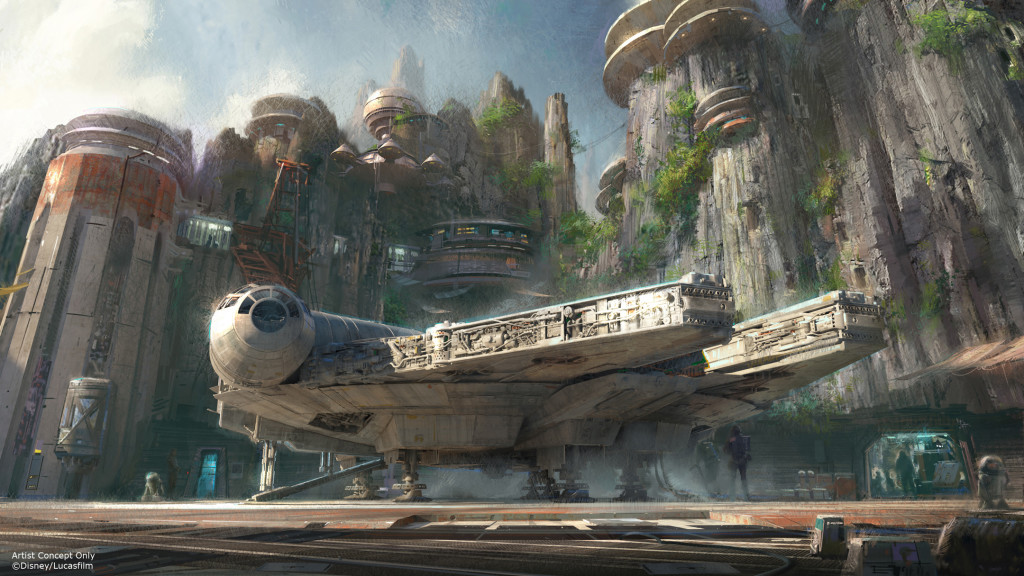 During the live action films panel, Bob Iger announced Star Wars Land, a new 14 acre immersive expansion in both Disneyland and Hollywood Studios.
The land will be an all-new planet, located near the edge of Wild Space.
Star Wars Land will feature two new signature attractions, featuring both the Millennium Falcon and dropping you in the middle of a climactic battle.
All cast members, characters, and experiences will be completely immersive — think Wizarding World of Harry Potter levels.
During the parks and resorts panel, it was announced that Star Tours will be updated with places and characters from The Force Awakens.
The Jedi Training Academy will also be updated.
Star Wars Launch Bay, an experience coming to Disney Shanghai, will open in both Disneyland and Hollywood Studios later this year.
A special limited time event called "Season of the Force" will take place in both Disneyland and Hollywood Studios in early 2016. At Disneyland, you'll be able to ride Hyperspace Mountain. At Hollywood Studios, you'll be able to watch an all-new Star Wars fireworks show.
Hollywood Studios will also be getting another huge update in the form of Toy Story Land.
No word on when we can expect the entire Star Wars Land to be finished, or where it will be located in both parks, but I wouldn't bet on a completion date for at least another couple of years.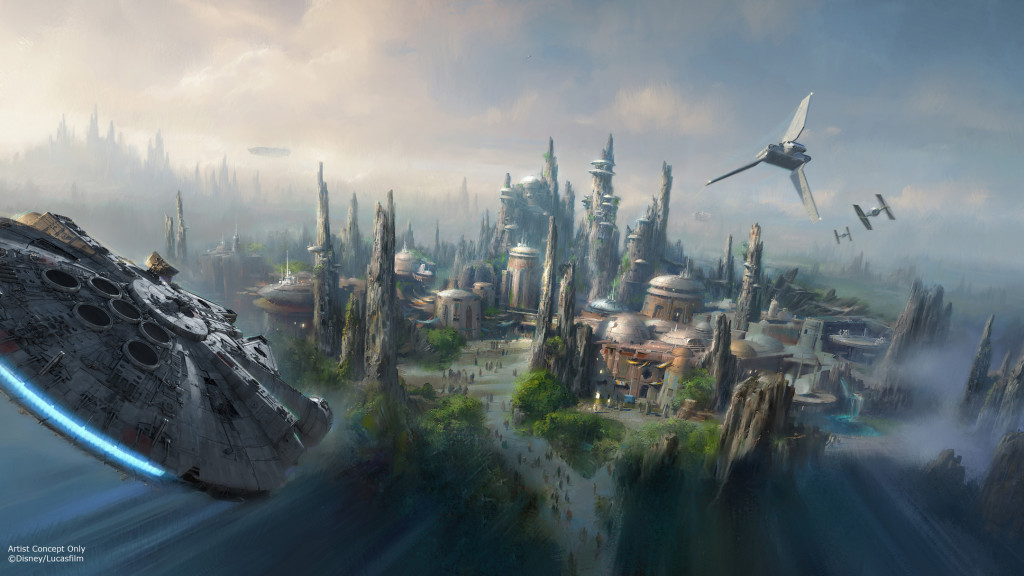 Check out the entire announcement from the parks and resorts panel from Attractions Magazine!