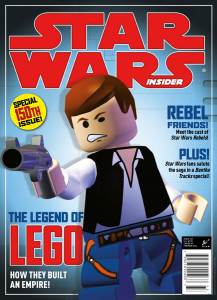 Star Wars Insider is celebrating a milestone 150th issue with a host of new LEGO themed covers, spreads, and some brand new short fiction.
Star Wars Insider celebrates its 150th issue with LEGO® Star Wars™ themed covers!

This edition is the must-have for every Star Wars fan in the galaxy. There are three LEGO® Star Wars™ themed covers to collect!

On sale now, this anniversary issue kicks things off with an exclusive look at the LEGO® Star Wars™ phenomenon from brick to videogame to TV smash hit! Also, there is an exclusive guide to the final episodes of Star Wars: The Clone Wars and recently announced as part of the new canon, our two-part Blade Squadron story continues. Plus; we reveal an exclusive first look of Hot Wheels' amazing new Darth Vader car!

Be on the lookout for two newsstand covers featuring LEGO® Star Wars™ Clone Troopers and LEGO® Star Wars™ Han Solo, on sale in all good stores and to order online by clicking below. Also available, an exclusive comic store cover featuring LEGO® Star Wars™ Obi-Wan Kenobi.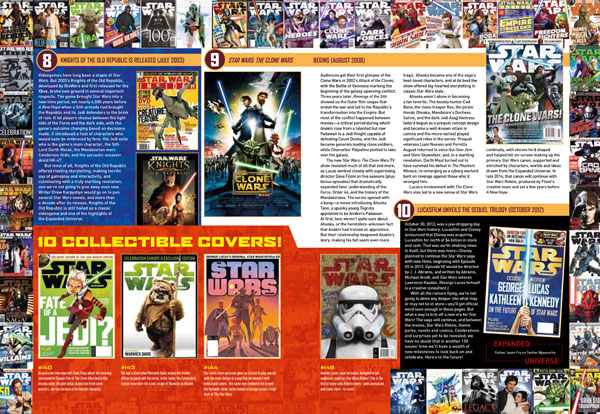 For literature fans, Blade Squadron continues in this issue and is some of the first prose fiction to fall under the new canon umbrella. You can get caught up with this handy PDF right here.
The 150th issue is on sale now.