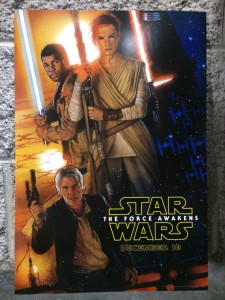 The announcement of Star Wars Land wasn't the only big news to come out of D23 today.
Con attendees were treated to a new Drew Struzan poster for The Force Awakens.
J.J. Abrams, Daisy Ridley, John Boyega, Oscar Isaac, Lupita Nyong'o, and Harrison Ford all made appearances at the live action films panel. Kathleen Kennedy was unable to attend as she was bringing her daughter to college. Awwwww.
J.J. Abrams revealed the film's current runtime is 124 minutes.
Colin Trevorrow, of Jurassic World fame, was officially announced as director of Episode IX. The movie is set for release in 2019.
Rogue One is currently filming principal photography.
The standalone films will no longer have the "Anthology" subtitle, but rather "A Star Wars Story."
The cast includes: Felicity Jones, Diego Luna, Ben Mendelsohn, Donnie Yen, Jiang Wen, Forest Whitaker, Mads Mikkelsen, Alan Tudyk, and Riz Ahmed.
And that Rogue One cast photo below? Yeah. That's awesome.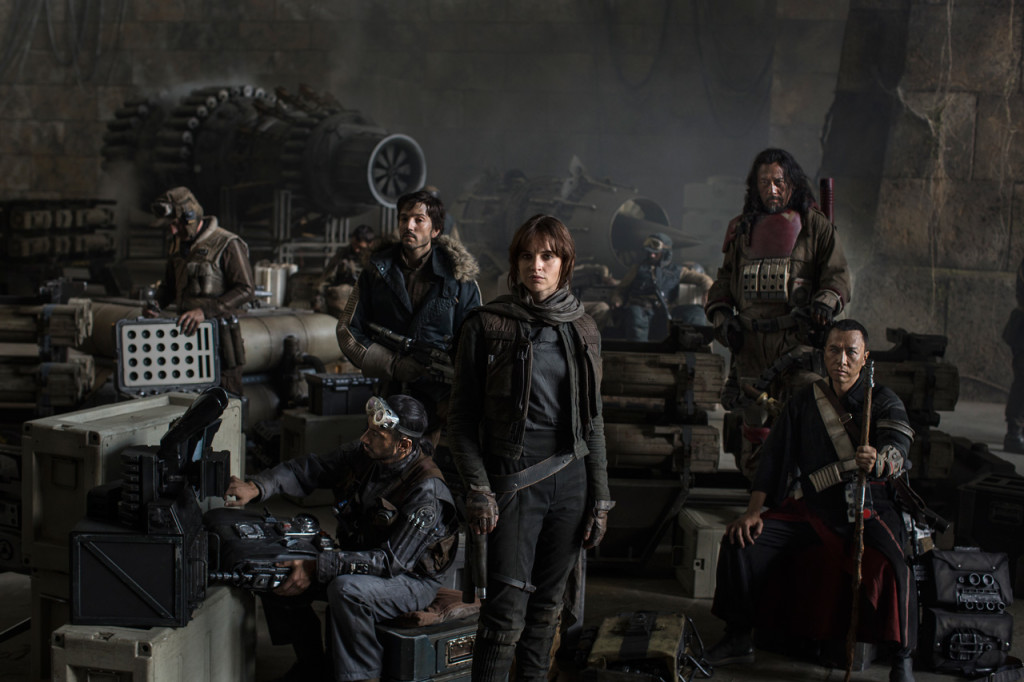 The speculation begins in the comments section!