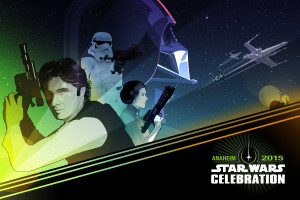 We're less than a week until the start of Star Wars Celebration Anaheim, and we've been getting a bunch of updates just in time to finalize all your plans.
From Her Universe, a sneak peek of exclusives coming to Celebration, including dresses, cardigans, and t-shirts for women and girls.
Think Geek exclusives, including:
Star Wars Celebration Pin Trading Exclusive – Lando Calrissian
Star Wars Celebration Exclusive ThinkGeek Pin
Russell Walks Retro Star Wars Poster Set (only 250 made)
Russell Walk 8×10 Propaganda Prints, featuring the 501st – Vader's Fist
Limited-edition Star Wars Celebration Patch with purchase of Con Bag of Holding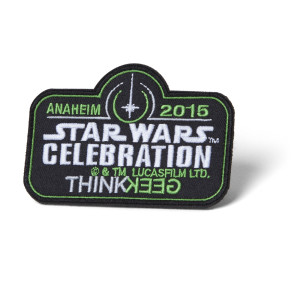 Finally, Amy Ratcliffe has tips and tricks regarding general convention-going, Celebration, and the Anaheim Convention Center.