Just as expected, the Marvel Cup O'Joe Panel at San Diego Comic-Con gave us our first real look at what Marvel will be doing once they take back the Star Wars license in January.
First up, (and to me, the most exciting!) we'll be getting a miniseries titled Star Wars: Princess Leia with script by Mark Waid and with art by Terry Dodson.  The first issue will be released in March.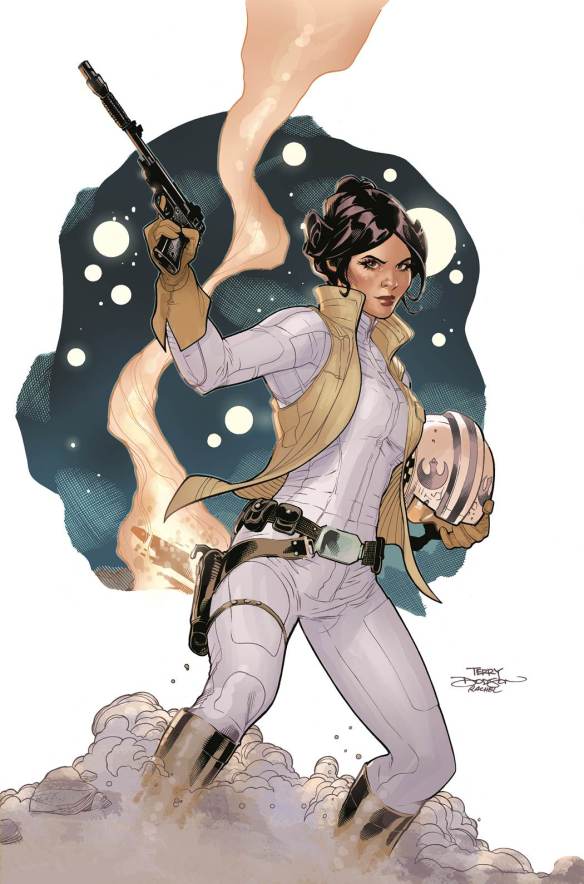 We're also getting two ongoings of which is the first is the expected 'Star Wars'.  That will have Jason Aaron on script and John Cassaday on art.  The first issue hits in January and will feature our usual suspects amongst the main cast.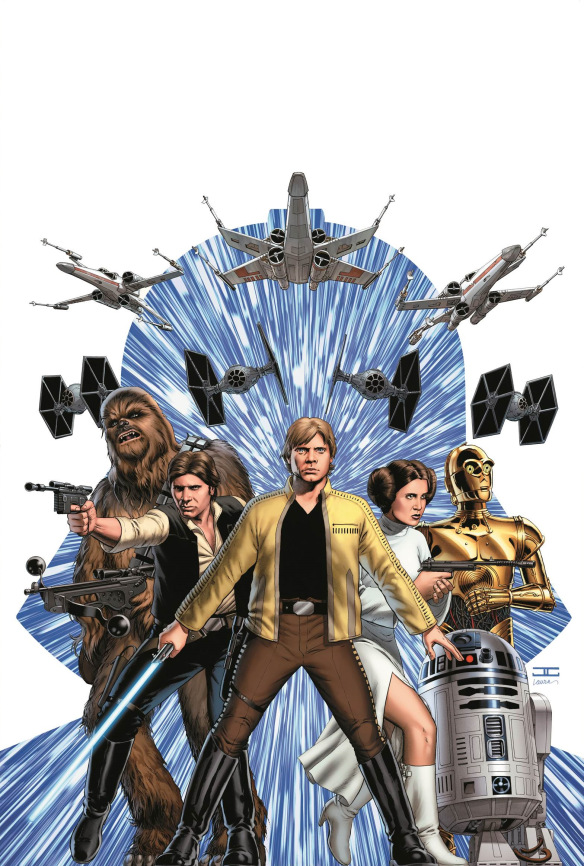 And finally, there will also be a Star Wars: Darth Vader ongoing series written by Kieron Gillen with art by Salvador Larroca.  (Note that the cover below is by Adi Granov.)  The first issue will be released in February 2015.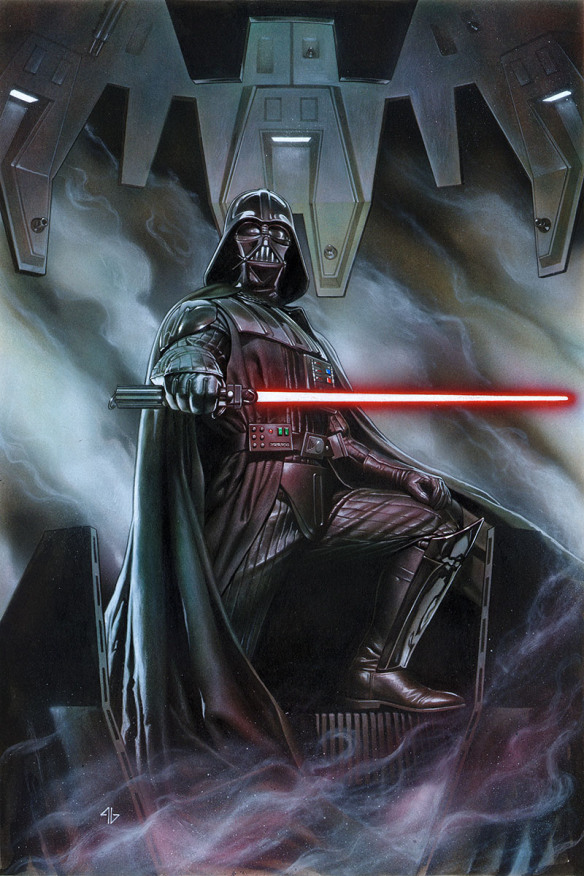 The two ongoing series will take place concurrently as they will back up after the Battle of Yavin.  Apparently the Vader series picks up right after Vader's fighter goes spinning into space while Star Wars picks up two weeks later.  Jordan White will be the editor for all three books.
One of the questions at the panel did ask whether we'd be seeing Expanded Universe characters in the comics and the answer is that it is up to the Lucasfilm Story Group.  Apparently we will also see Boba Fett at some point but it's a tricky time period.
The Official Site has interviews up with all three writers of the new books.
As for other questions from the panel, someone asked if characters from the old Marvel comics might show up.  The answer was that Jason Aaron will try but Jordan White might stop him.  The Marvel crew found Patton Oswalt's Star Wars pitch hilarious but don't think they have the rights to make that into a comic.  Also apparently Axel Alonso is trying to make 'The Punisher Kills The Star Wars Universe' a thing that happens.