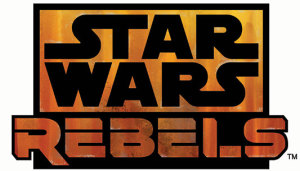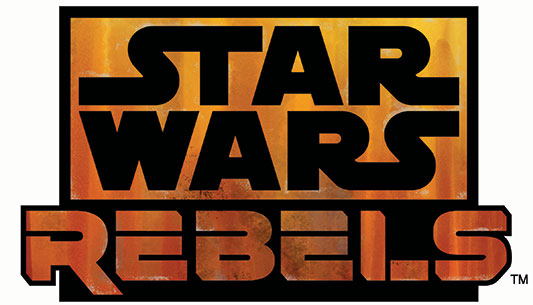 It should come as no surprise that all of us at Tosche Station have been clamoring for more Hera and Sabine centric episodes. We've learned a lot about Kanan and Ezra, had an episode that featured Zeb prominently, and even Chopper seems to get more screen time than Sabine. This week it seems that Dave Filoni and company have heard our requests, because we have an episode all about Hera and Sabine! Even more, we learn more about Sabine's backstory, and it made me like her character even more than I already did. Spoilers under the cut!
"Out of Darkness" starts out with Hera, Sabine, and Ezra on the Phantom and going up against some TIE fighters. We learn that Hera has been getting information and jobs via someone named Fulcrum. The Phantom is damaged during the fight, but they manage to get away and rendezvous with the Ghost. Hera orders Zeb, Ezra, and Chopper to repair the damage to the Phantom and run some diagnostics. Bad idea, Hera. You know those three can't get along!
In the meantime, Sabine approaches Hera and says she needs to know more about their missions, and demands to go along with Hera to meet Fulcrum. Cue Nanci clapping with delight because the two ladies are off on their own for a mission!
They land near an old base, abandoned just after the Clone Wars, and start loading up their shipment. But Fulcrum is nowhere to be found, and they learn they're not alone: the base is inhabited by rabid creatures who attack them, only to be pushed back by the sunlight. Not only that, but it turns out that Zeb, Ezra, and Chopper didn't check the diagnostics on the Phantom, and the ship is leaking fuel.
Normally the sunlight would help keep them safe, but the base is on a world surrounded by asteroids, and a huge chunk of rock is about to block out the sun for a good period of time. What's our intrepid duo to do but call for help and set a trap to blow up the creatures?
One of my favorite things about this episode, to no surprise, is the interaction between Hera and Sabine. I love that Sabine's concerns about having to blindly follow Hera and Kanan aren't brushed aside because she's just a teenager. Her concerns are presented as totally valid, because she attended the Imperial Academy on Mandalore and couldn't go along with blindly following the Empire. (Cue me wanting to know even more about her time at the Academy and how she got out.) Hera listens to Sabine, and tells her she can't know the truth for fear that the Empire might capture them someday. It's better if the crew knows nothing, so the Empire can't get information out of them. It's not a matter of Hera not trusting Sabine, but knowing the Empire will stop at nothing to get information.
I loved the beginning scene, both because of Hera flying as well as the implication she's working for someone else. It increases the scope of the show even more, and makes me want to learn more about Fulcrum and who he is working for. Will Fulcrum ever show up in Rebels? Or could he be someone we already know? And what the heck happened to him that he didn't show up at the base? Did the creatures kill him? Inquiring minds want to know!
I did have some gripes with this episode, mainly the fact that, once again, Zeb and Ezra and Chopper are bickering. I don't mind friendly ribbing back and forth, but arguing so much that they don't check a ship diagnostic is going a bit too far. I hope they've learned their lesson–but then again, I'd hoped they'd learned their lesson after "Fighter Flight." One of the things I like most about Rebels is that they seem to be following a linear storyline for the most part, so hopefully this will be something that carries over through the rest of the season.
Also, while Chopper makes me laugh, I hope he does something super endearing soon, so he doesn't start coming off as a huge nuisance they should've had memory wiped a long time ago.
Overall, "Out of Darkness" was a breath of fresh air and I hope they keep giving Hera and Sabine awesome things to do. They're great, useful characters and only make the rest of the show better. I also hope we learn more about Hera's backstory, because right now she's a huge mystery and I need to know more!