We've got another pair of entries for the Replace the Catsuit contest! These come from Victoria and I'll let her describe them for you.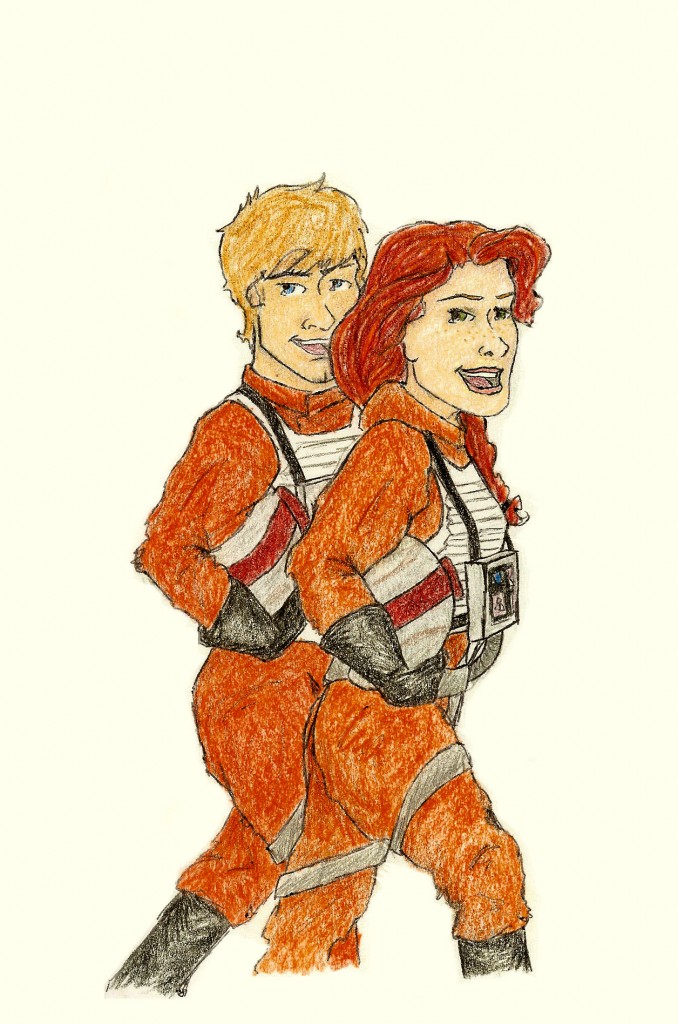 The first picture ("Rogue Skywalkers") is an illustration of Mara and Luke in Rogue pilot fatigues heading to/from their star fighters. I knew Mara was a talented pilot and even though she was probably not of Luke's caliber, I'm sure the two of them had plenty of flights with one chasing the other, trying to prove which one of them was the best. And even though I don't think she was ever officially a part of the Rogues, it's hard for me to think that the members of the Squadron would not consider her at least an honorary member.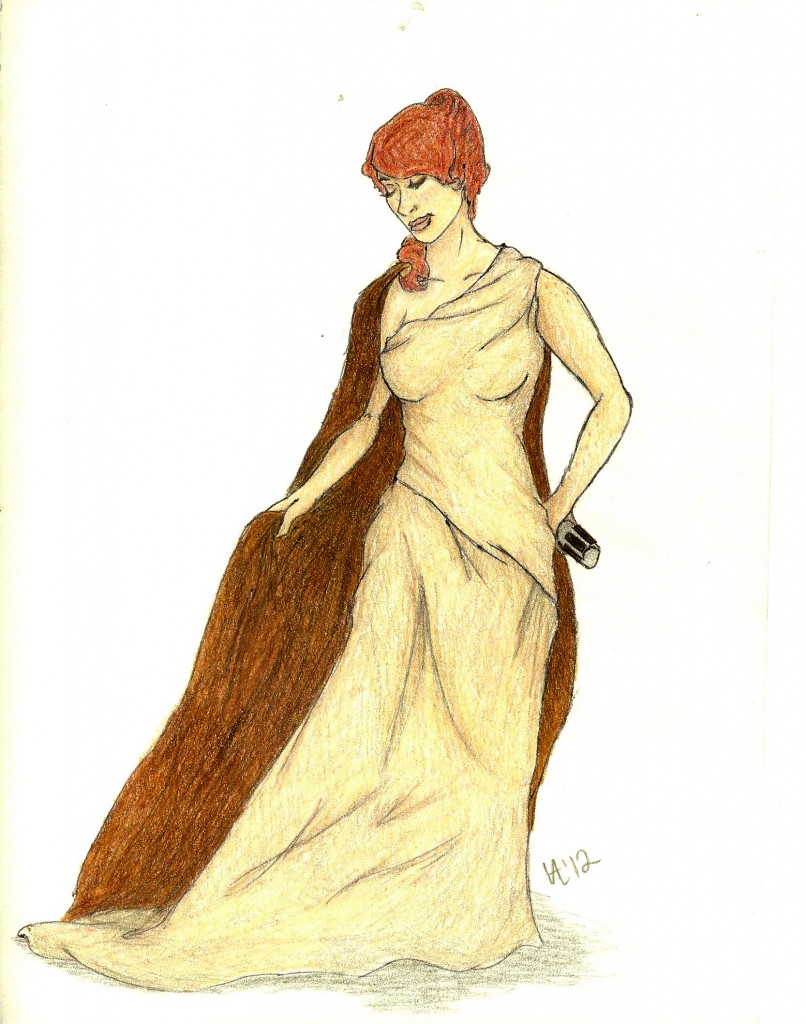 The second picture ("Formal Jedi Gown") came to mind when I thought of Mara being the type of woman who didn't mind being a girl and wearing pretty gowns every once in a while. This dress would be something she would wear if she needed to attend a formal event as a Jedi – not necessarily in her robes or flight suit – and she wanted to impress others. Also, it could be something she would have worn to her Jedi wedding in the comic "Union" (I know, she's wearing something different in the illustration, but this is my vision haha) when she and Luke had their private wedding. 
Thanks for submitting these, Victoria! I dig both of them, but I really love the flightsuit.
We'll have another entry up tomorrow morning. Remember, you've got until August 15th to submit costumes and art for the contest.