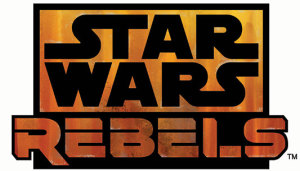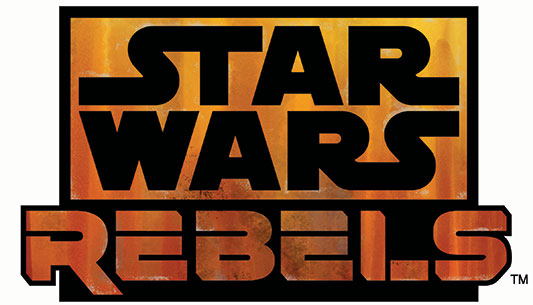 Rebels Finale. Yup. That happened. And most of us have recovered from our heart attacks! Under the cut, you can see a spoiler-filled live chat reaction Bria, Nanci, and I did last night. Hilarity and tragedy ensues!
Bria: This conversation between Ahsoka and Rex is sweet… and worrying. Because death. Probably.
Nanci: There's always a bit of truth in Legends. Heh. Hehehehe.
Brian: Almost as good as the Han Solo quip in the visual dictionary.
Nanci: They brought Chopper with them? (Also, Malachor looks very cool.)
Brian: I still don't think they're going to kill Ahsoka. Too much left to explore with her.
Bria: Weirdly enough, this version of Malachor still looks more pleasant than the one in KOTOR2.
Brian: That's a looooooow bar to clear.
Bria: True. That place was creepy as hell.
Brian: Seeking out forbidden knowledge? WHAT COULD POSSIBLY GO WRONG?
Bria: This is literally how everything goes wrong in every story ever.
Nanci: That doesn't seem like a good idea. Oh yeah, Ezra, turn on random lightsabers. That's a GREAT IDEA.
Brian: You know that crossguard saber reveal probably would have been really cool had they not showed it before the season even started
Bria: HOLY SHIT. (I jumped. Did anyone else jump?)
Nanci: Yeah, LEAVE EZRA ALONE IN A SITH TEMPLE. THAT'S A GREAT IDEA.
Brian: Split up the party. Bad idea. Y'all need to go watch Cabin in the Woods.
Nanci: BTW, anyone feel like they were seeding future content with the "this was a battlefield" line?
Bria: Is anyone else getting bad reverse vibes from this scene? Like, in relation to when Luke searches out Yoda on ESB?
Brian: Totally. It's a mirror that's gonna end badly for everyone.
Brian: Ezra. It should be pretty obvious that listening to creepy old guys in a Sith temple is not a good idea.
Nanci: This reveal would have been so much cooler if they hadn't showed Maul earlier in trailers.
Bria: Just apply that to basically every reveal ever that this show has done.
Nanci: Yuuuup.
Nanci: I do love that they've kept the "Jabba" joke since Season 1.
Bria: Agreed.
Brian: Hey maybe the Inquisitor is running because it's a trap and you're all screwed.
Bria: Insert the gif of Nathan Fillion yelling TRAP here when you post this.
Nanci: I really like this development for Maul, but I still can't get over him not being dead.
Brian: I hate that I have such a hard time getting over him still being alive after getting sliced in half. My suspension of disbelief goes far in Star Wars, but apparently that's the limit.
Bria: I feel like they could have done much of the same with a brand new character but then again, I've never been a Maul fan.
Nanci: Agreed 100%. They could have just used Savage for all that.
Nanci: GET AWAY FROM CHOPPER!!!!!!!!!!!!
Nanci: YAY CHOPPER!
Brian: Okay Kanan and Ahsoka, remember the highly impressionable young padawan still exists.
Bria: Omg did Chopper just beep the charge song? This droid is amazing. I want one.
Nanci: They just invoked the Sith Code. Nice.
Brian: And right now we're getting a lesson on why a prohibition on emotions and passion without an explanation as to why is a bad idea.
Nanci: Anyone else feel like Ezra's been handed the idiot ball during this episode? Or at least the "highly impressionable" ball?
Bria: Get out of my head, Nanci. Was literally about to say the same thing.
Brian: There's a lot of idiot ball going on right now.
Brian: AND SPEAKING OF IDIOT BALL, come on Ezra don't give him your name.
Bria: If Ezra doesn't fall by the end of this episode, I will call shenanigans.
Nanci: Emperor's Theme in the background there?
Brian: So a brief history lesson in important Sith figures could have at least set off the alarm bells for Ezra here.
Bria: Yellow and red eyes would set off an alarm bell for me.
Nanci: Creepy dude hanging out in a temple all alone would have done it for me. But, like we said before. Idiot ball. I really hope that whenever they get around to telling Kylo's story, he doesn't just get handed the idiot ball and say "Dark side! Go!"
Bria: Well, we already know that Snoke's involved so I think that'll help some. But don't get me started on Kylo, haha.
Nanci: Oh no, what have I done? Haha.
Bria: I'll be good! The show's back now anyways.
Brian: Can you take off that Inqusitor's helmet so we don't have to deal with crazy mass speculation all summer?
Bria: If it's Barriss, I'm out.
Nanci: OH MY GOD EZRA YOU ARE SO BLEEPING STUPID. Like, I am seriously having little to no sympathy for him right now. It's Anakin 2.0. Maybe worse.
Bria: Dumber than Anakin. Maul is no Palpatine when it comes to manipulation.
Brian: I'm gonna need Ezra to actually go dark to redeem his motivations this episode.
Nanci: Does he even have motivations? I mean, at least Anakin wanted to save Padme. Ezra just wants…to listen to this random stranger and learn things? Because…plot?
Nanci: "Why do I know Ezra's involved in this somehow?" Because you, Kanan, are SMART.
Brian: This is going all Cave of Wonders. But sorry Ezra. You're no diamond in the rough.
Bria: Although Maul as Jafar is a funny image…
Brian: Who's Iago in this scenario?
Brian: Why didn't you let him fall, Maul?
Nanci: Ugh, those ridiculous lightsabers. Helicopter lightsabers. So stupid.
Brian: YOU BROUGHT HELP!? YOU BROUGHT HELP!?
Bria: Ohhhhhhh snap.
Nanci: The enemy of your enemy is not your friend, Ezra. Not when it comes to the dark side. Please teach him that, Kanan.
Brian: Spider Maul, Spider Maul, somehow still alive it's Spider Maul.
Bria: That was an oddly insane fight. I still don't know who's on what side.
Bria: WHY ARE ANY OF YOU TRUSTING MAUL? AHSOKA, YOU KNOW BETTER. KENOBI WOULD BE SO MAD AT YOU RIGHT NOW.
Brian: MAUL. DARTH MAUL. WHAT IS WRONG WITH YOU PEOPLE WHY ARE YOU TRUSTING HIM
Nanci: I'm shaking my head in disbelief. Why. Why are they doing this.
Brian: This whole episode is predicated on the idiot ball. Color me unimpressed at this point.
Bria: LISTEN TO CHOPPER BECAUSE THIS IS A VERY BAD IDEA OH MY GOD KANAN
Nanci: Okay, I'll say something positive in that the acting and visuals have been very good. I'm just having waaaaaaay too many issues with the motivations so far. I mean, Ahsoka of all people should know that Maul = bad.
Brian: And Sam Witwer, as always, is incredible in voicing Maul.
Bria: Yeah I feel like I should clarify that I'm enjoy the episode a lot so far despite Ezra being stupid.
Nanci: Unfortunately idiot ball is not a trope I can overlook easily. But I do like the idea of what they're trying to do. AND THANK GOD KANAN FOR TRYING TO TELL EZRA NOT TO TRUST MAUL.
Brian: You expect people to trust you Ezra? Kay.
Nanci: Okay, I think I'll forgive most of the idiot ball stuff if Ezra ends up learning a lesson after all of this. I just hope it doesn't end up with everyone going "Oh Ezra, you're so smart, we should have trusted you!"
Brian: Oh my god I just can't with the lightsaber helicopters. I can't. And they're using helicopter sound effects.
Bria: I will not judge any of them if someone just STABS MAUL right now.
Nanci: Yuuuuuuuup.
Brian: NO YOU IDIOTS DON'T TRUST EZRA *FACEPALMS CLEAR THROUGH SKULL*
Nanci: "Because you taught him." And who taught you, Snips?
Nanci: These fights are great. The lighting in all of this episode is just fantastic.
Bria: These fights are intense. I don't think I've ever seen one with so many blades.
Bria: NO NO NO NO NO NO GOD DAMNIT
Brian: GOD DAMN
Nanci: Well. Who called Seventh Sister dying?
Bria: I LIKED HER SO MUCH. I AM COSTUMING AS HER. WHY AM I CURSE?
Brian: Why couldn't they have killed the Fifth Brother no one liked him
Nanci: Well, there you go, Brian.
Bria: That's one's Brian's fault, not mine.
Brian: I AM LAUGHING WAY TOO HARD AT THE HELICOPTER FAIL
Nanci: DID YOU JUST BLIND KANAN
BRIA: L NDGJHDOGJSDJGHDSKGJHDSKLGJH NO NO NO GODAMNIT NOOOOO
Brian: DID YOU JUST SAY BATTLESTATION!?
Bria: I can't take this
Brian: Knowledge is Power! Schoolhouse Rock taught me that.
Nanci: Whoa, what was that voice? Also, damn, Ahsoka. You are awesome.
Brian: So Kanan is permanently blinded?
Nanci: Why am I so turned on by Kanan right now? I can't help it; strong, confident Jedi is one of my Star Wars types.
Bria: I mean…
Bria: Jesus christ. I can't even.
Brian: Look what you did Ezra. Look what you did. No #*@& Maul tricked you.
Nanci: "Maul tricked us!" NO SHIT EZRA.
Brian: AND NOW YOU'RE SCREWED.
Bria: I can't stop flailing long enough to type.
Nanci: FINALLY. Enter Lord Vader.
Bria: Did anyone think that Kanan being blinded was even a possibility?
Brian: Nope. Although I'm ashamed to admit I laughed a little because I did that exact thing to one of my fanfic characters when I was sixteen.
Bria: Of course you did. YOU'RE YOU.
Brian: My legacy of being a total jerkwad to characters in fanfiction precedes me.
Nanci: Ezra. You're screwed.
Bria: Oh no. Here we go again.
Brian: Pretty sure you should fear him, Ezra. Fear him a lot.
Bria: DON'T TAUNT THE SITH LORD
Brian: Oh. God. Oh. God. OH GOD. OH GOD OH GOD OH GOD OH GOD OH GOD
Nanci: I CAN'T TAKE THIS.
Brian: AHSOKA NO
Bria: "I am no Jedi" is a fantastic line.
Nanci: It really is. (Also, I love how Ahsoka's lightsabers keep flashing green, like her old ones.)
Brian: And I'm back on the Ahsoka's dead wagon.
Bria: Seeing Eye Chopper!
Nanci: That is the cutest freaking thing.
Bria: The best thing is that the Yoda joke totally made a joke about this.
Nanci: The music during the Ahsoka/Vader fight is amazing. Love the hint of the Imperial March.
Nanci: Ahsoka is going to sacrifice herself. Fuck.
Brian: OH GOD NO
Bria: OH MY GOD DID THEY FUCKING JUST
Nanci: WHAT WHAT WHAT
Brian: GOD DAMMIT NO
Nanci: We didn't see a body.
Bria: Oh no there's Hera I'm going to cry
Nanci: KISS HIM. GAAAAAAD.
Bria: Ugh why did Maul survive?
Nanci: This ending is fantastic. The music is great. But Ezra is still an idiot.
Brian: What the hell is with the owl, it looks like Ahsoka fell to her knees in that last shot and is once again Schrodinger's Tano.
Bria: I think Ahsoka's definitely still alive. It looked like she was walking.
Nanci: Yup. I'm kind of…annoyed by that? Lol. I don't know. I don't want her to die but…come on. That was a perfect set up.
Bria: It was but I think it makes sense because we actually SAW Anakin. Albeit, just part of his face but I think he had that moment of weakness and if he was ever going to have a moment of weakness like that not related to his son, I think that's the one.
Brian: I guess I'm just not ready for a whole bunch of "Is she dead or is she not?" discussion again.
Nanci: Agreed. Also, I have a really really really really really hard time seeing Vader as having any moments of weakness before Luke comes into the picture. But, again, I know my biases. It was a great episode though – the end more than made up for my annoyance with Ezra in the beginning. Which, you know, is consistent with him. (And now we get to see him go dark, lol.)
Bria: I'm sorry, I'll probably get annoyed about this later but… THEY FUCKING BLINDED KANAN. WHAT THE HELL.
Nanci: I just hope they actually use it next season. Don't gloss it over.
Bria: You mean you don't want them to give him slightly used eyes as replacements?
Brian: Only if it comes with Creepy Hera.
Bria: Brian no.
Nanci: Ugh, I wasn't even thinking about Crucible. Why. I hate you all.
Brian: This was definitely an enjoyable episode, but I feel like it was also one that kind of encapsulates the entirety of Season Two. Some great ideas sandwiched between some questionable-to-nonexistent motivation and filler.
Nanci: It was definitely one of the strongest episodes of the season. I think I will like it a lot more once I rewatch it and am not so annoyed at Ezra. But I'm also annoyed they killed another female character before she got a chance to really establish herself and I'm annoyed that Maul is still alive. Right now I'm annoyed Ahsoka is still alive but I reserve the right to change my mind depending on what they do in the future. I'm getting kind of annoyed with the ambiguity, but, kids show. (I still think Vader needs to kill her, though.)
Brian: I'd probably be a whole lot less annoyed if we hadn't already done the ambiguity bit with Ahsoka.
Nanci: Yeah, same. And I do feel bad about it because I LOVE AHSOKA. I just…ah. Commit!
Brian: I'm at a weird place with this episode. I feel like it's one of the better ones Rebels has done, but I'm walking away feeling kinda… underwhelmed?
Nanci: Bria were you also yelling "KISS!" At the end?
Bria: I was whimpering. I think that I was thinking that they should kiss. But I was out of yelling.
My precious babies. 🙁
Nanci: Haha, fair. (Seriously, though, they are totally space married. Just kiss already.)
Bria: SO SPACE MARRIED.
Bria: Okay now that I've figured out how to breath again… I think I liked everything a lot more than both of you. The idiot ball annoys me but I've just accepted that it's a part of Ezra's character at this point. If him listening to Maul isn't a huge indicator that he's going to fall to the dark side, I don't know what is. I'm also okay with Ahsoka's status being ambiguous of all the reasons I mentioned before. I'm not a fangirl for her character but if they're going to bring her back then they definitely needed to do more with her than what they had a chance to do this season.
Nanci: I do agree with you about Ahsoka. They should have used her more this season. And if we do see more of her, I hope they use her wisely.
Brian: And I do agree there's a ton of value in letting her live past this season to explore more of what's going on with her. I just think that bit of ambiguity was a little too much. There's plenty of intrigue without having to go back to that particular well. Honestly I think a shot of both Vader and Ahsoka walking away from the temple in a manner where you can't ask "Is she walking or keeling over dead?" is a lot more intriguing than asking whether or not she's dead again. Why are they both still alive? What happened there? The state of her existence I think detracts from the real mystery.
Brian: I'm going to need some time to look back at the entire season and reassess. Overall I'm less excited and into Rebels than I was at the end of season one. I might feel differently after I can rewatch the major arc episodes back to back.
Nanci: Yeah I agree. I definitely need to binge watch this season. I think overall I just like shorter, more compact seasons–same reason I like shorter books. But the episodes aren't bad and the show isn't bad.
Bria: I'll agree with you that the more compact season made for a better storyline etc but… I don't know. There's a ton that happened here in this finale. To quote Dr. Horrible, the status is NOT quo and for me, that's exactly what a season finale should do. It's what happened at the end of Season 1 and it's happened in spades here in Season 2. More Inquisitors are gone, Ezra's falling farther down the dark side path, Ahsoka's status is ambiguous at best, and Kanan is freaking BLINDED. This is insane. INSANE. AND THIS IS A KIDS' SHOW.
Nanci: Yeah, when I complain about them not committing I mostly mean Ahsoka. I'm SUPER curious about the repercussions for Season 3. Especially when it comes to Kanan training Ezra as he's learning Sith teachings. *shudders* I'm also really interested to see how the Empire steps up in the fight against the Rebels. They killed all three of the Inquisitors, so four total. Palpy's gonna be maaaaaaaad. I hope we see more of the Rebellion as a whole and start to see how it all comes together into the Alliance (maaaaaybe with more Bail and Leia?).
Brian: I want to be clear that I liked a lot of what this episode did and it does set up some really interesting implications moving forward. My two big hangups are the use of the Idiot Ball and ambiguity that could have been dialed back just a touch. Yes, odds are Ahsoka's still alive, but I had to rewatch those fifteen frames a half dozen times before I got to that conclusion.
Bria: Welcome to Star Wars. We specialize in cliff hangers.
Nanci: Cliffhangers are our speciality?
Bria: And also lost hands. Wait actually, it's a miracle that no limbs were lost tonight.
Nanci: Well, unless you count eyes.
Bria: Nah, eyes are in a totally different category from limbs.