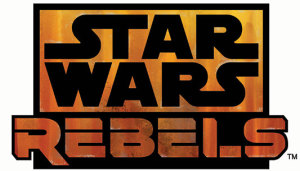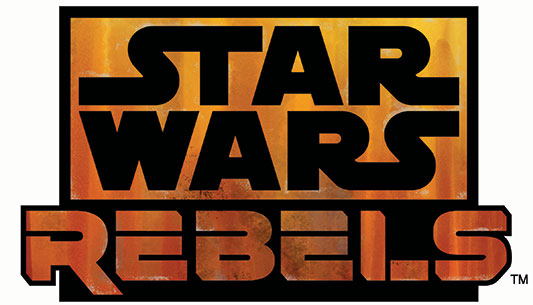 I've been struggling to write this review, for several (some more obvious than others) reasons. The first was time. Because of a podcast recording I didn't get to watch the episode live, so my entire schedule was thrown off. Then we were busy all weekend, so I didn't get a chance to sit down and re-watch the episode until Sunday.
Second, I have a one-track mind right now, and it belongs to The Force Awakens. Sorry not sorry. (I still love you, Rebels, but you're not TFA.)
But enough with the excuses. "Legacy" was the mid-season finale for Rebels, and it was a good, if not great, episode. Once again we focus on Ezra, and once again I think, ehhhh. It's not that I dislike Ezra, I'm just annoyed with him in large doses. Rebels has done a good job so far interspersing episodes about other characters in between the Ezra-centric story arcs, so hopefully the next episode after the mid-season hiatus will focus more on the team as a whole, or another character. Because that, in my opinion, is where Rebels truly shines.
The episode starts with Ezra having a vision about his parents, and he decides he must find out the truth about what happened to them. Thanks to some help from Hera and Kanan, he discovers there was a prison breakout, and wonders if his parents were involved. His Force visions urge him to return to Lothal. I loved seeing Kanan and Hera give advice to Ezra throughout the episode, especially Kanan. They're open and understanding, while also telling Ezra he needs to be mindful of his visions. He can't go rushing in headfirst to find out what happened to his parents, but they're also not going to sit there and tell him to just get over it (unlike some other Jedi we know).
Ezra's objective is threatened when Imperial forces arrive, having learned from the Seventh Sister's probe droid that the rebels have a base on Garel. This episode featured good team interaction as the crew struggles to escape. I'm glad that plotline carried over from the last episode, and it'll be interesting to see where the rebels go now.
Eventually the rebels escape Garel (with some awesome flying and teamwork from Hera, Sabine, and Zeb), while Kanan and Ezra head to Lothal to find out what happened to Ezra's parents. There he meets a friend of his parents (voiced by the great Clancy Brown), who was with them in prison. He reveals that they recently instigated a breakout, but were killed in the process.
The end was a bit of a letdown for me. Ezra wants to go on this big quest to find the truth…only to learn his parents are dead. Not only that, but they get killed off-screen. I understand the purpose–it's permanently separating Ezra from his old life. But I don't see how that finality changes much about his character. He's still an orphan. He's still learning to use the Force. He still blames the Empire for his parents' deaths.
Perhaps the story team has something more up their sleeve, and I'll be eating my words at the end of the season. But compared to last year, when we got the awesome cliffhanger of Tseebo knowing what happened to Ezra's parents, this episode fell short for me.
I did, however, love when Kanan stopped Ezra from going after the Inquisitors. That was a great moment, made even greater when Ezra realized Kanan was right to stop him, and when Kanan told Ezra he was going to help him on his quest. It makes you wonder what would have happened to Anakin Skywalker if he hadn't been bound by the Jedi dogma of non-attachment; if he'd been more open and honest with Obi-Wan; if the Jedi had been more understanding of his background. It certainly makes a good case for the Jedi having attachments and parents/guardians who can guide them through learning to use the Force, doesn't it?
Be sure to check out this week's Rebels Recon, in which Dave Filoni teases what we can expect to see in the rest of the season.