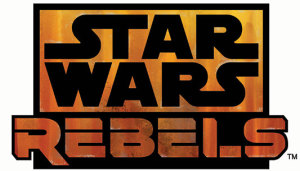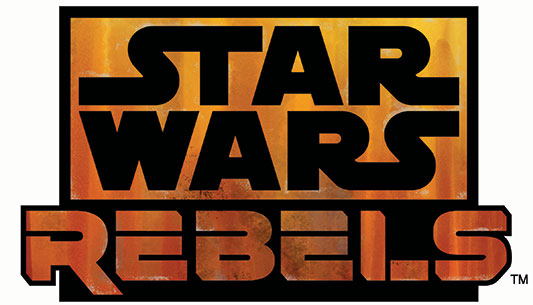 This week it's a return to Lothal, and yet another return to Ezra, kiddo, why are you like this?  All up, An Inside Man is a pretty classic undercover episode with Kanan and Ezra infiltrating an imperial factory on Ezra's home world with the assistance of Ryder Azadi. Fulcrum has told the Ghost crew there's a new weapon being developed and it's up to them to find out more. Unfortunately for Ezra and Kanan, the malfunctions caused by rebel sympathizers at the factory haven't gone unnoticed, and Thrawn has come to find out why.
In all honesty, I'm not sure what to say about this episode. There's action, there's sneaking around, there are a couple laughs, but overall it's a relatively forgettable episode. Apart from Ezra gratingly feeling as if he's taken a couple steps backwards with his character growth, we don't get much more from the Ghost crew than what's necessary for the episode to progress. At least Chopper's pretty great.
The weakest part of the episode is when one of the workers—Morad Sumar, the farmer Ezra saved from the Empire in an earlier season—is forced to test a malfunctioning bike and Ezra steps forward as if to stop the Imperials from killing the man. The repeated "Ezra tries to do something stupid and Kanan holds him back" doesn't mean much anymore. It's a shortcut for showing the audience Ezra's empathy and short temper, except we don't need to be told that after forty-something episodes. Displaying the Empire's willingness to sacrifice the lower-down as punishment feels a little tired, too. It's been two and a bit seasons of this, by this point there needs to be something new when approaching the Empire and Ezra's reactions to these moments.
Speaking of something new: Thrawn is easily the most charismatic part of this episode—or any episode he's in, really. Lars Mikkelsen's acting demands attention, his words feel weighted and important. For someone who knew literally nothing about Thrawn before his appearance on Rebels, I can say I'm pretty blown away by how much I'm enjoying his presence in the show. He and Kallus were the two most enjoyable parts of An Inside Man for me; where we learn almost nothing new about the Ghost crew, these two characters both feel stronger by the ending credits.
That's not to say this episode is bad per se, just that it's more of the same. It's a solid, average Rebels episode with some cool moments, one that's clearly building towards future episodes more than focusing on its own present story.
Bonus: Thrawn has a Jedi Temple Guard mask. Pretty cool.