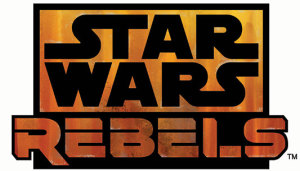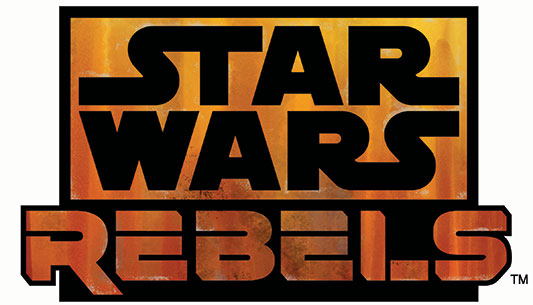 It's another episode of Star Wars Rebels as Season Two kicks into another gear with the introduction of not one but two Inquisitors. One of Rex's potential bases checks out as possibility and so Hera sends Sabine, Chopper, and Zeb on a mission to go check out the abandoned medical stations and retrieve any medical supplies that might've been left behind. Ezra tags along setting up what at first seems to be another humorous (if spooky) episode like Fighter Flight until the arrival of the two new Inquisitors.
There will be some spoilers for the episode in this review.
While I enjoyed the previous two episodes with the clones (and I think they worked way better when played together,) this was the episode that really made me feel like Rebels was back. We got to focus on part of the Ghost's crew again going on a mission. It felt like the olden days… of a season ago. The introduction of the Seventh Sister and the Fifth Brother was fantastically done. Filoni and crew set up a believable dynamic between them without giving away too much quite yet. I particularly loved everything about the Seventh Sister thus far especially how cat-like her movements are and how she toys with her pray. The Fifth Brother was a pleasant surprise and actually came off as far smarter than previous marketing and trailers would've had us believe. Turns out he's more than just muscle.
Villains aside, Zeb was the real star of the episode. Not only does he have the funniest line ("I don't want to die this way! I'm the last of my kind!") but he also gets to be a hero and save the day in a way that I really don't think we've seen him do before. He thinks pretty quick on his feet to help rescue Ezra and Sabine from the Inquisitors. It's an awesome chance for him to shine without having to resort to an episode all about Zeb's backstory.
The not so great part of this episode is the almost complete lack of Hera (yet again!) and Kanan and no, the Space Married moments at the end do not make up for it. What the heck is up with that? We better get more of her in the next episode because 4 Hera-light episodes in a row is not okay!
Always Two There Are raises a lot of questions and not just about the Inquisitors. (Be sure to tune into this week's Rebels Recon. Dave Filoni and Pablo Hidalgo drop a LOT of hints and revelations about the Inquisitors including the now deceased Grand Inquisitor.) First, did all three of the clones come join the Rebellion or was it just Rex? And if they didn't, then what are they doing now? Second, how much do the Inquisitors know about Ahsoka Tano besides the fact that she's a Jedi? Third, do the Inquisitors know Vader's former identity? Fourth, why must the creators of this show torture me so and not CONFIRM THAT HERA AND KANAN ARE TOTALLY SPACE MARRIED ALREADY?
Overall, this was an awesome episode that really sets up the rest of the season in a way that has me impatiently waiting for the next episode… and not just because it marks the return of Hondo!