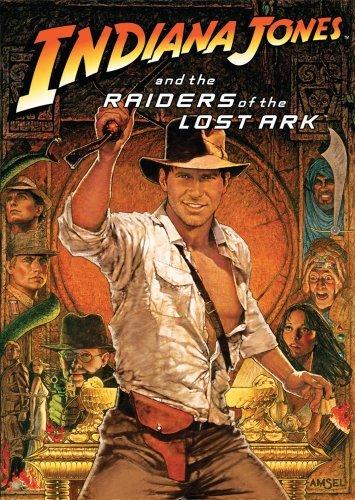 I don't know how I missed this, but jawajames over at Club Jade pointed out that Indiana Jones and the Raiders of the Lost Ark will be coming back to theaters this September in gigantic, awe-inspiring IMAX format. Screen Crunch has the details:
Can't get enough 'Raiders of the Lost Ark?' Well, you're about to get a lot more. To help promote the upcoming release of the Indiana Jones Blu-ray Box Set, we can confirm that Paramount will be re-releasing 'Raiders of the Lost Ark' in IMAX theaters this September.

As it went through the restoration process for Blu-ray, Paramount and Steven Spielberg also worked with IMAX on reformatting 'Raiders of the Lost Ark' for 70mm. The 'Raiders of the Lost Ark' will IMAX re-release will hit theaters starting on Friday, September 7th and run through until September 13th. (The 'Indiana Jones: The Complete Adventures' Blu-ray box set hits shelves on September 18th.)
And if you're wondering, yes. Yes I will definitely be seeing this.