It's the end of the semester over here, and that means one thing–my immune system has given up and decided that I need a couple of days to recuperate from running non-stop.  Naturally, that means I spent far too much time on Pinterest this week.
So, remember those shoes I posted last time?  Check out Geek with Curves for instructions on how to make your own Star Wars shoes using old magazines and Mod Podge.  Don't feel like doing it on your own?  Fashionably Geek has a link to an etsy store where you can buy handpainted R2-D2 Toms.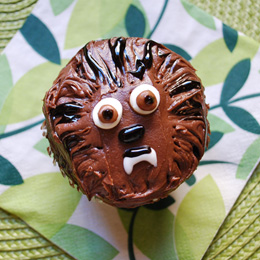 If you're more into cooking, how about a set of these for the kids: Chewbacca cupcakes.
If you're making them for the adult crowd, I might suggest using this recipe which adds to the chocolate-y goodness by including Guinness. (No, there is no redeeming nutritional value to these at all.  But they're Chewie cupcakes!  Who wants there to be?)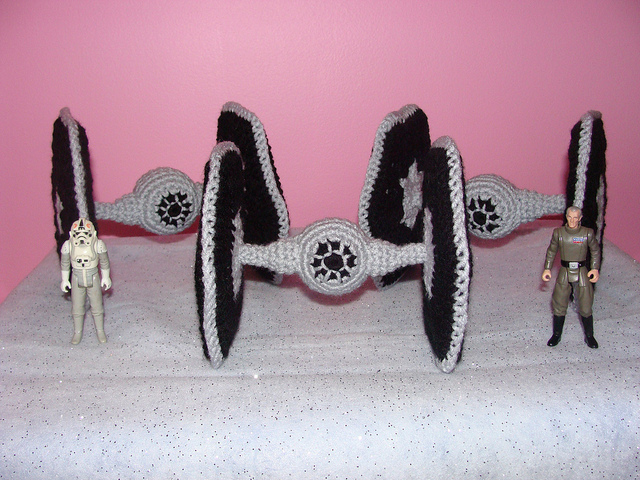 If you're more into needlework instead, take a look here at these crocheted Granny Square TIE fighters from Craftzine.  Each fighter has a different granny square as its foundation.  Unfortunately, there aren't any instructions.  But if you're looking for Star Wars-themed crochet, you can buy a pattern for a mini Yoda amigurumi over at Etsy.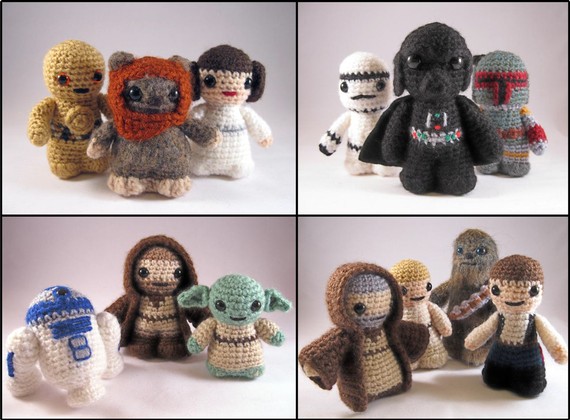 In fact, you can get more than just Yoda.  The seller features 12 different Star Wars amigurumi patterns at her Etsy store. Aren't they cute?