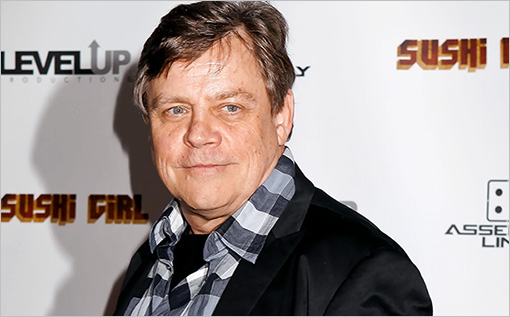 MARK HAMILL IS GOING TO BE AT STAR WARS WEEKENDS! OMGWTFBBQ!!!!!!!
THIS IS HIS FIRST APPEARANCE AT THE EVENT. HE WILL BE ATTENDING THE WEEKEND OF JUNE 6-8, 2014. HE WILL PARTICIPATE IN THE STAR WARS CELEBRITY MOTORCADE AND THE STARS OF THE SAGA TALK SHOW.
AHHHHHHHHHHHHHHH.
(Note: Brian and I had this conversation prior to me writing this blog post:
Brian: Would you like to blog this? 😉

Me:  I don't know if you'd really want that?

Brian:  Oh yes. Yes I would 😉

Me:  Okay. You asked for it.
I'm really sorry, you guys.)