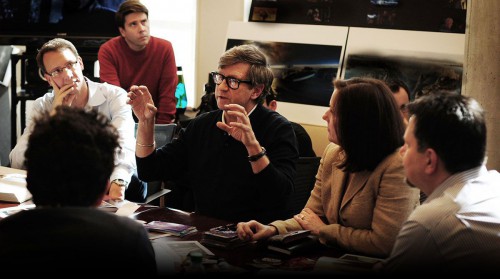 Lucasfilm.com relaunched yesterday with some new photos from the studios. Among them is the photo you see above featuring members of the Lucasfilm crew in front of what look to be some concept art.
Whether or not these are for Episode VII, we don't know. What we can see is that the print on the left features the Millennium Falcon rather prominently. Take what you will from that.
Or, it could be just another masterful troll job by the good folks at Lucasfilm.