Another February means another Katsucon.  It's one of the largest anime conventions on the East Coast and makes its home at the Gaylord Hotel and Resort in National Harbor, MD, just outside of Washington DC.  This year, it was quite the frozen convention to say the least (you'll get that pun in a minute) with a massive snow storm bringing the East Coast to a standstill.  Hundreds of eager con-goers found their travel plans suddenly thrown into chaos as flights, trains, and buses were cancelled right and left.  While there are undoubtedly plenty of attendees who weren't able to make it, the convention was still rather filled with more and more people trickling in over Friday and Saturday.  Friday was, however, a good day for costumers who wanted to get pictures in the famed gazebo.
It is all, of course, a testament to popularity of Katsucon that so many people braved the foul elements to get there.  There are certainly plenty of positive things to be said about both the staff and volunteers of the Katsucon for doing what they could to keep things running normally and also for the staff of the Gaylord.  Unfortunately, they did still have some issues which seem to be related to how the convention has grown in recent years.  Badge Registration was, to put it kindly, a mess.  From listening to chatter around the convention, it seems like wait times were measured in hours well outside of the morning rush.  Staff seemed to be aware of the problem and did what they could but the problem seemed to persist.  Hopefully, this might be the motivator for con organizers to take a second look at how their badge registration system works and have a more effective system for next year.  However, the convention as a whole was a good one.  I particularly liked the assortment of artists who were in Artist Alley this year.
But most of you are here for the cosplay, no?  Just like every year, Katsucon was a grand spectacle of costumes ranging from just about every anime on the planet to Disney to comics to even Star Wars.  By far and away, Frozen and Attack on Titan dominated the cosplay scene.  It was near impossible to turn around and not see either an Else, an Anna, or a member of the Attack on Titan Survey Corps with their distinctive leg harnesses.  They were possibly about a third of the costumes wandering around the Gaylord.  (Props to the Anna cosplayer for throwing a different spin on the costume!)
This being a Star Wars blog, I was obviously on the lookout for as many Star Wars costumes as I could find.  This also resulted in a fairly large (for Katsucon) and impromptu Star Wars costume gathering.  (It's the lightsabers: they're like the batsignal of our fandom.)
It's always a good sign when the first costume you see at a convention looks like this: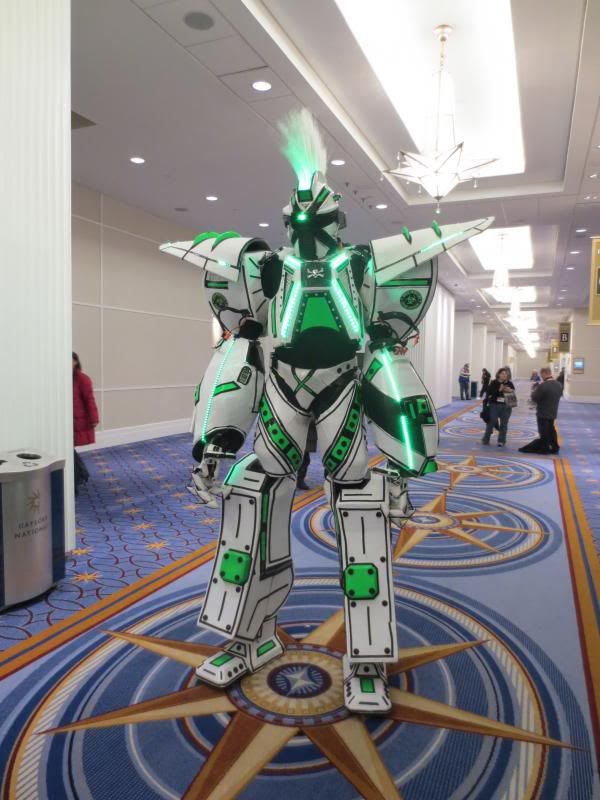 Some of the coolest costumes out there are mashups like this TRON/Legend of Korra group: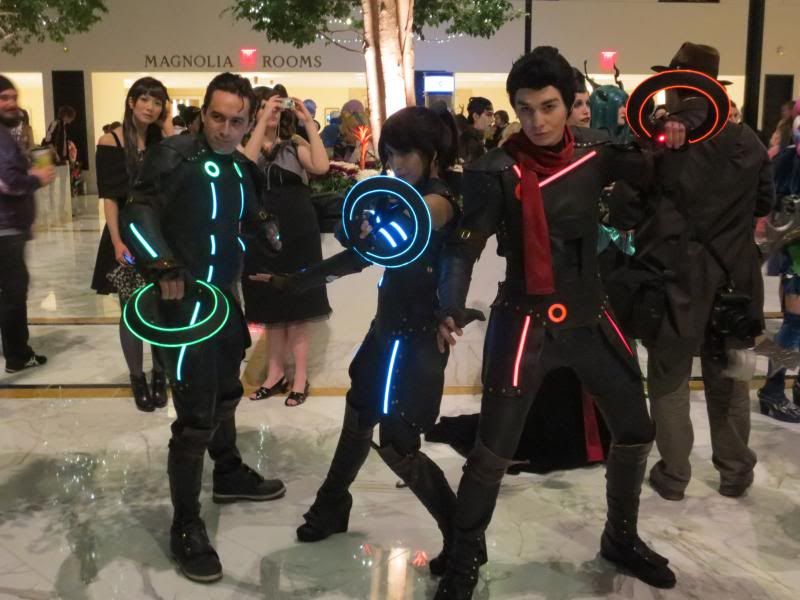 And this Jedi Rapunzel and Flynn pair!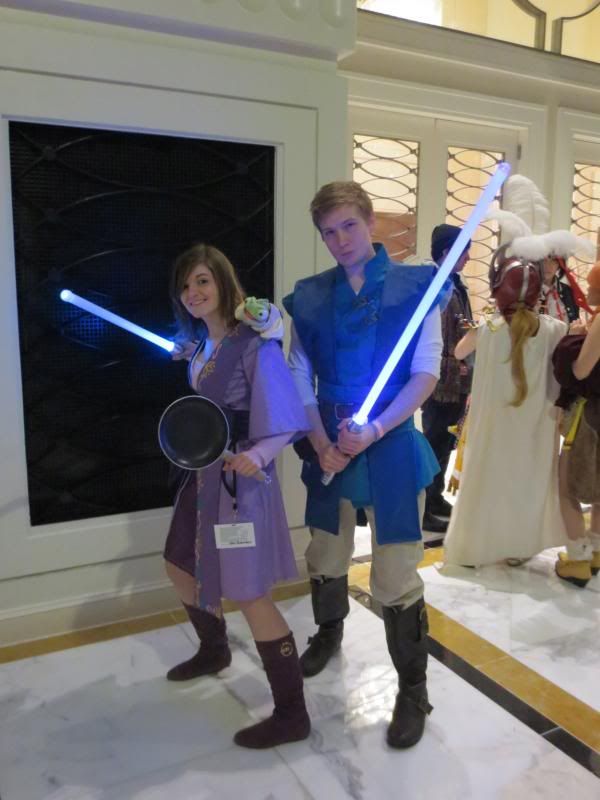 And this Sailor Tiana: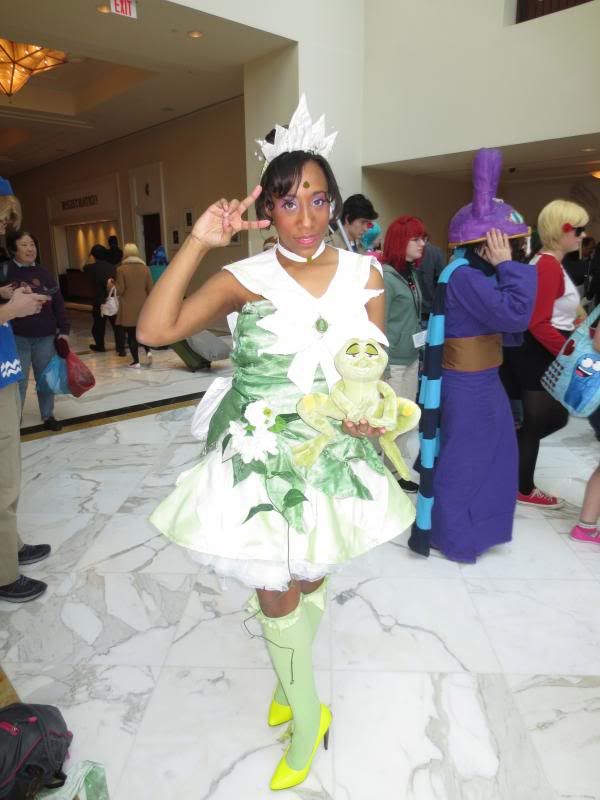 Disney, as always, was popular.
One of the best costumes of the con was, in fact, judging you.

Game of Thrones was out in full force this year.
Honestly, there were just a TON of awesome looking costumes around the con including some that you don't see all the time like the below Psylocke variant or Mulan from Once Upon a Time.
And finally to wrap things up… Community cosplay.  Yes, you heard me right: Community cosplay.