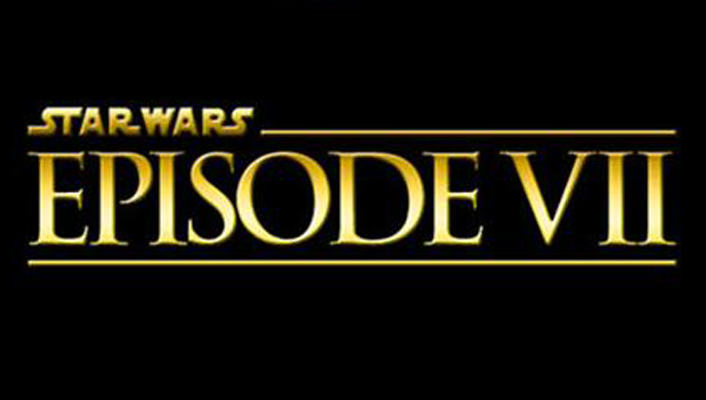 The timing and wording of yesterday's news that J.J. Abrams and Lawrence Kasdan would be "assuming" screenwriting duties of Episode VII was a little odd. It certainly opened up a lot of questions, chiefly what was happening to Michael Arndt and his script? Jedi News UK has a good take on what all of this means.
After a year working on the project, at all times meeting in creative writing groups, Ardnt departed in late August / early September with his work effectively done. He had delivered a script that was being used for creative design and development, and with a long line of films seeking his writing skills he sought a fresh challenge. The evolution of his work will continue through Kasdan and Abrams.

There is no dramatic change of direction, there is no new script being written from scratch. Kasdan and Abrams are getting the credit they deserve for their input to date, and for polishing the script between now and shooting. Ardnt's story remains intact. We are at an advanced stage in the creative phase. Costumes are being designed, sets are being designed and concept work has begun on the special effects.
Essentially, Arndt's treatment and draft would form the spine of the film. Abrams and Kasdan are now making their own passes over the script and adding/modifying as needed. That certainly makes the most sense. Throwing out Arndt's script wholesale at this point would be really strange, given that shooting and photography is set to get under way in a few months.
So, yeah, Arndt's finished with Episode VII. Not because his script was subpar or because Disney/Lucasfilm are changing direction. He's out of the picture at this juncture because his job is finished and the next phase of the process is for Abrams and Kasdan to add their touches to the script.
Additionally, last night we also got a good look at the production team for Episode VII. Jedi News again breaks down the crew for us:
Director Of Photography – Dan Mindel. An Abrams alumni from Mission Impossible III, Star Trek, and Star Trek into Darkness.
Production Design – Rick Carter. A Spielberg and Kennedy alumni from The Goonies, through Jurassic Park to Forest Gump to Lincoln.
Production Design – Darren Gilford. A James Cameron alumni from the 3D Terminator experimental pieces, more recently known for Oblivion and TRON: Legacy.
Costume Design – Michael Kaplan. A Abrams alumni from Star Trek, Mission: Impossible – Ghost Protocol and Star Trek Into Darkness.
Special Effects Supervisor – Chris Corbould. A Lucasfilm alumni from Willow, and a James Bond regular.
Sound Designer – Ben Burtt – Every Star Wars film to date.
Re-Recording Mixer – Gary Rydstrom – A Skywalker Sound stalwart.
Supervising Sound Editor – Matthew Wood – A Skywalker Sound stalwart, and Abrams collabarator.
Visual Effects Supervisor – Roger Guyett – An ILM stalwart and Episode III extra.
Producers – Kathleen Kennedy, J.J. Abrams, and Bryan Burk.
Executive Producers – Tommy Harper and Jason McGatlin – Abrams alumni.
Score – John Williams – Every Star Wars film to date.
Do be sure to visit the Jedi News link above, because they've done a great job breaking down just what yesterday's news means and why there's no need to be worried.