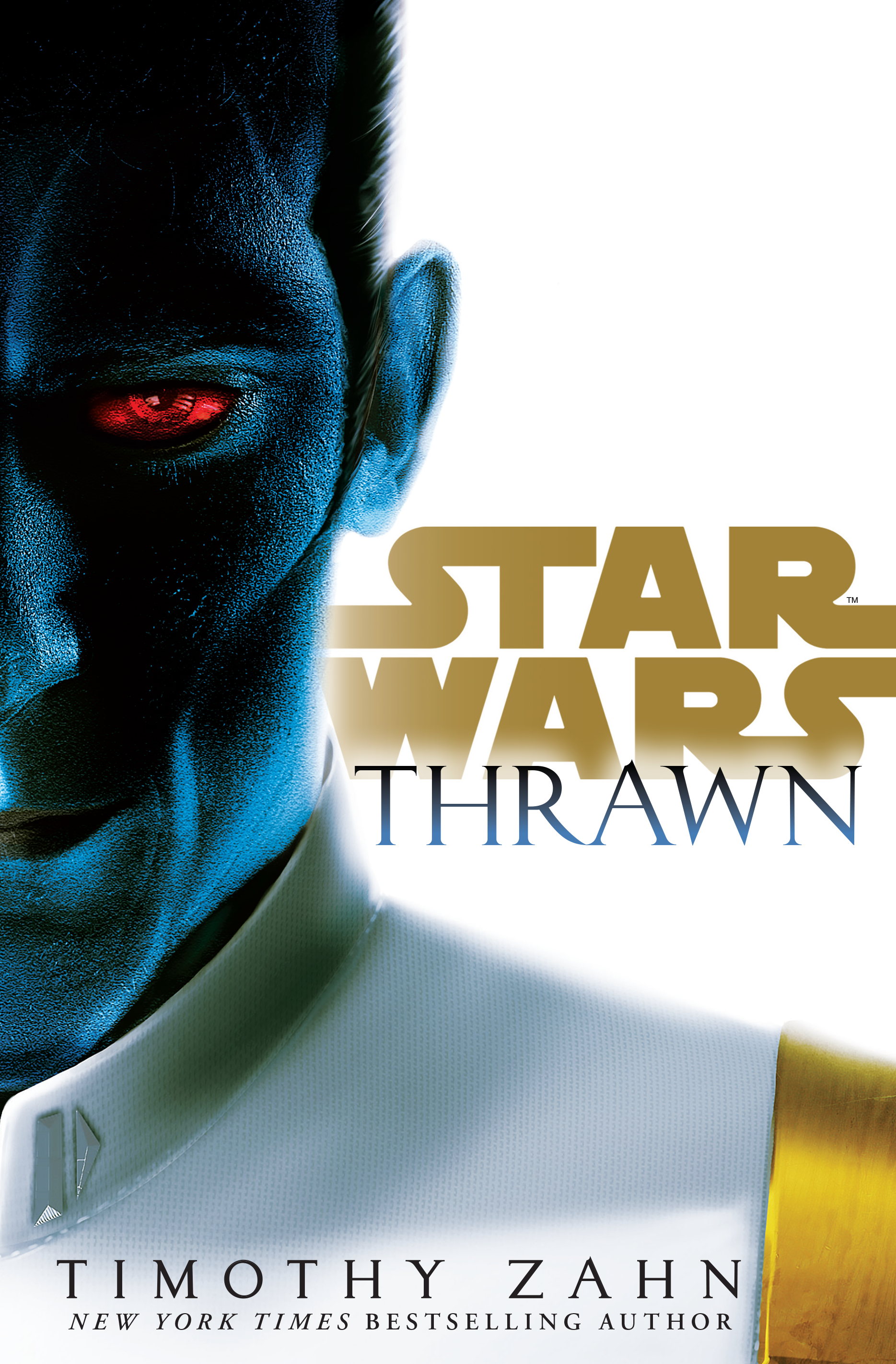 While I'm a big fan of the new canon, I also love (some of) the books and characters that are part of the Legends timeline. When the Legends reboot was announced, I was sad not because those stories were coming to an end, but because I'd miss the characters I'd grown to know and love. That was why I was so excited when it was announced at Celebration London that Grand Admiral Thrawn would be the new villain in Season Three of Star Wars Rebels. Not only that, but Timothy Zahn would be writing a book about Thrawn's rise to power in the Empire.
Thrawn's release date has come and gone, as well as the ThrawnCast podcast, in which we revisited the Thrawn Trilogy. Although Thrawn dies at the end of that trilogy (spoilers!), his influence and appearances in Legends do not end with The Last Command. If you're interested in reading more about Thrawn, but aren't sure where to start, I present a roadmap to Thrawn's appearances in Legends. (This also serves as a roadmap to other Zahn books and stories, because pretty much everything he wrote had Thrawn's fingerprints on it!)
START WITH HEIR TO THE EMPIRE, DARK FORCE RISING, THE LAST COMMAND
If you haven't already read the Thrawn Trilogy, this is where you should start. (And while you're at it, listen to the ThrawnCast!) This is Thrawn at the height of his power, in control of the Imperial Remnant and making a push to take back control from the New Republic.
JUMP AHEAD TO SPECTER OF THE PAST AND VISION OF THE FUTURE
The Hand of Thrawn duology takes place ten years after Thrawn's death. To no surprise, he doesn't actually make an appearance here. (Or DOES he?) Nevertheless, his influence is all over these books, and this series effectively ends the Bantam/New Republic era of the timeline. We also learn a lot more about his people, the Chiss, as well as Thrawn's plans for the galaxy with the Empire of the Hand. (If you're only interested in books that feature Thrawn, you can skip these.)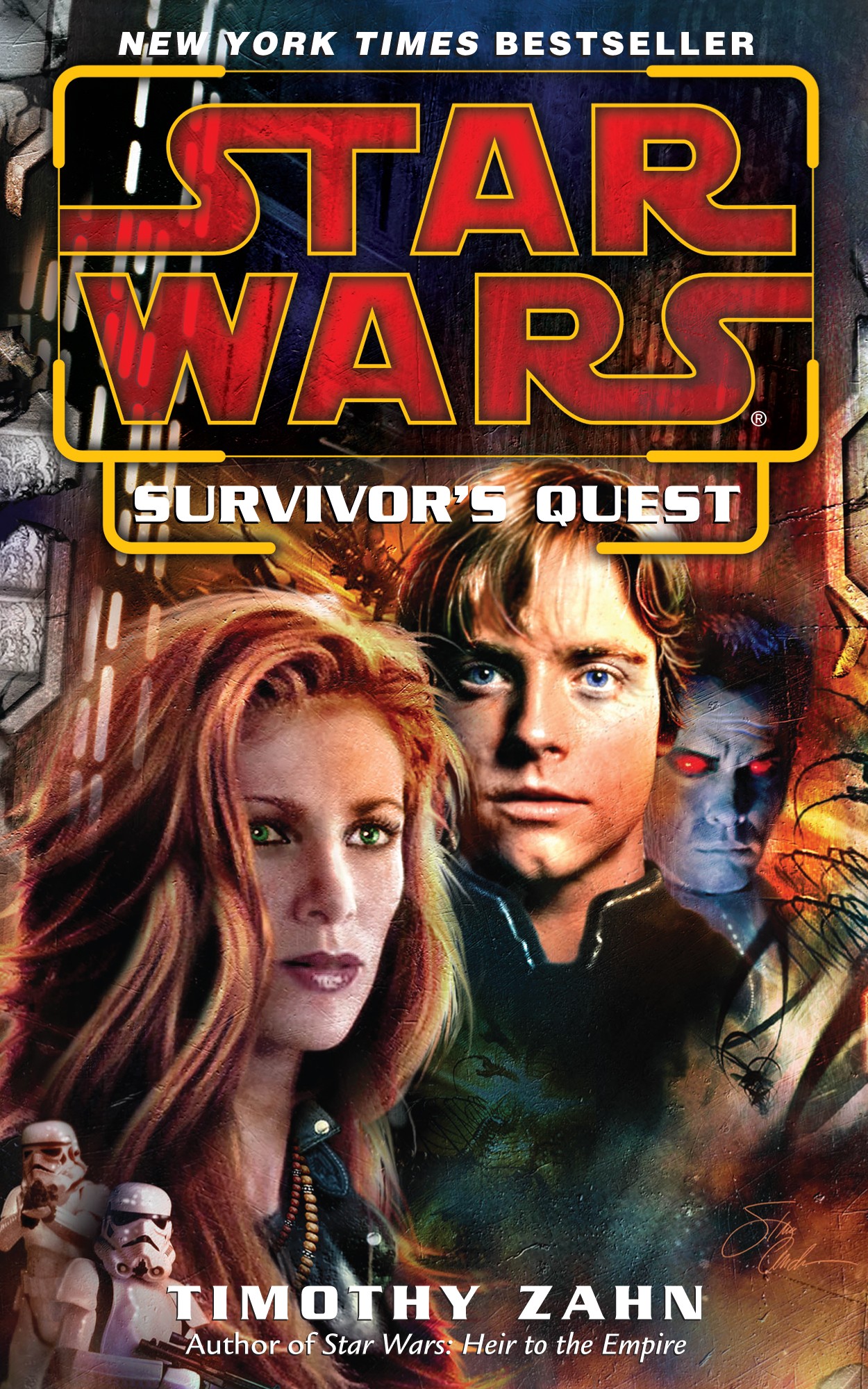 AND THEN SURVIVOR'S QUEST
Again, Thrawn doesn't feature in this novel, which is set about three years after Hand of Thrawn, but you should check it out if you want to read more about the Chiss and the Empire of the Hand. It also serves as a companion novel to the next installment… (Again, you can skip this if you're only interested in books that feature Thrawn.)
BACKPEDAL TO OUTBOUND FLIGHT
The Outbound Flight mission that gets a passing mention in the Thrawn Trilogy wound up getting its own book in 2006. And, to no surprise, Thrawn played a major part. This is his earliest appearance chronologically, and he's a much different character than he is later in the timeline, but still brilliant and ruthless. (If you're interested in reading about Thrawn chronologically, then you'd start here.)
MOVE AHEAD TO MIST ENCOUNTER
If you've read Thrawn, you know that Thrawn was exiled from the Chiss Ascendancy, found by Voss Parck, and brought to the Empire. The beginning of Thrawn is almost a retelling of "Mist Encounter," the Legends short story that depicts Parck discovering Thrawn in exile. The story was originally published in Star Wars Adventure Journal 7, and later made available on the official site's Hyperspace area, but unfortunately is no longer available online. However, it was included in the paperback version of Outbound Flight.
CONTINUE FORWARD WITH CHOICES OF ONE
Thrawn is a major player in Choices of One, along with a younger Pellaeon. We see Thrawn prior to his rise to Grand Admiral, as he's hunting down pirates and smugglers in the Empire. We also see the beginnings of his plans for the Empire of the Hand.
(Choices of One is a sequel to Allegiance, so you might want to read that book first, although it can stand alone. Allegiance does not feature Thrawn, but it does feature Mara Jade in her role as Emperor's Hand.)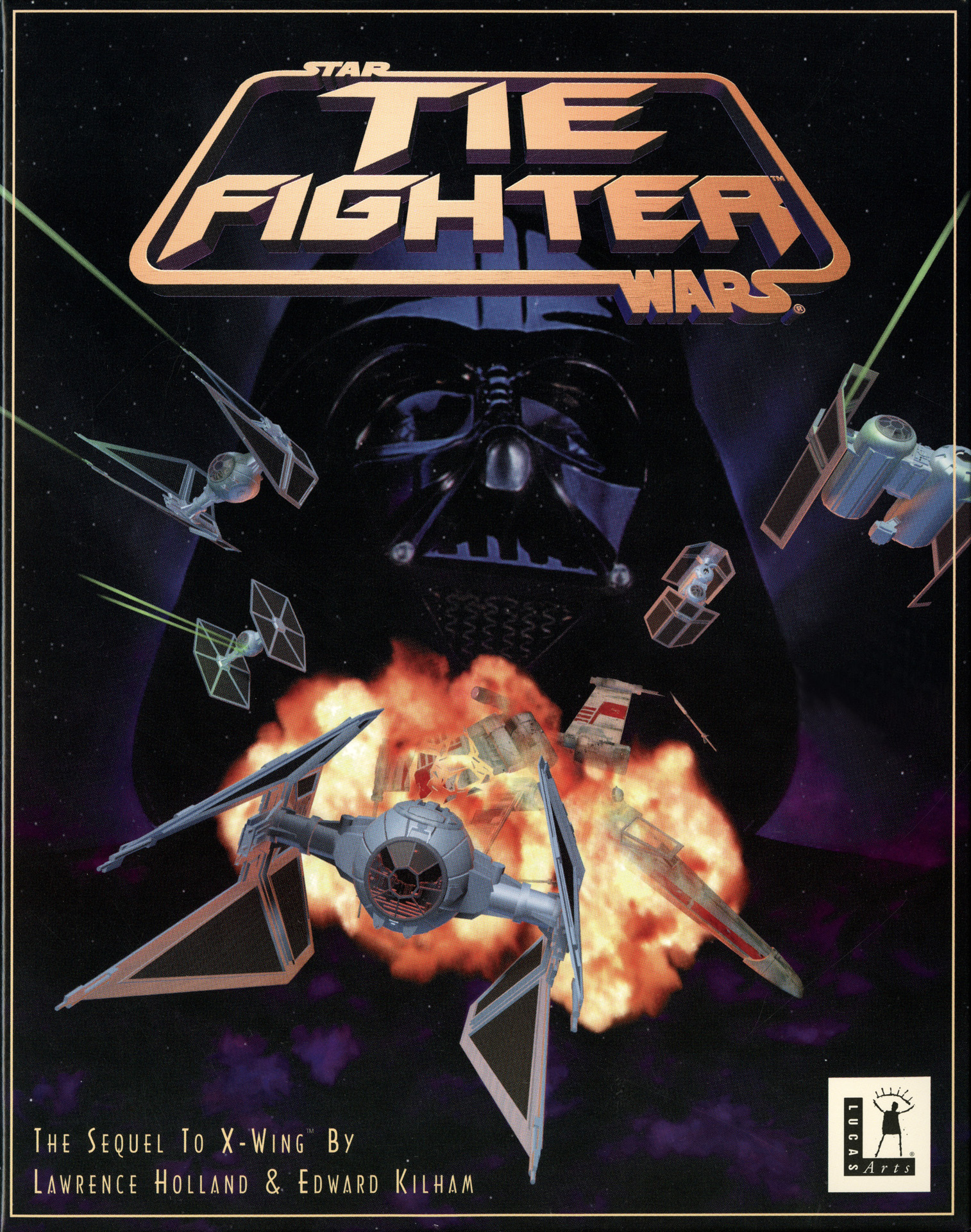 PLAY (OR READ ABOUT) TIE FIGHTER
After joining the Empire, Thrawn made his way up the ranks, eventually becoming a Grand Admiral. TIE Fighter depicts Thrawn's secret rise to the position. You can get TIE Fighter on Good Old Games and Steam.
RETURN TO THE THRAWN TRILOGY ERA WITH CRISIS OF FAITH
"Crisis of Faith" was a novella included in the 20th Anniversary Edition of Heir to the Empire. The novella both concludes a storyline from Choices of One as well as serves as an immediate prequel to Heir. You can still purchase the hardcover anniversary edition on Amazon.
(If you want to read about Thrawn chronologically, start with Outbound Flight and end with The Last Command. )
And there you have it! A road map to Mitth'raw'nuruodo (and Zahn!) in the Legends timeline. If you're looking for more, check out the "Appearances" section on Thrawn's Legends page on Wookieepedia, as he features in several other games and short stories. I tried to focus on the major appearances here, however.
If you have any questions, let me know in the comments!