Well THAT was a week.
Starting off on the literature side, upcoming novella compilation Canto Bight got an excerpt from John Jackson Miller's entry. Are you interested in Huey, Dewie, and Louie expys in Star Wars? Boy are you in luck!
Hanging out in the Orlando area when The Last Jedi releases? If so, you can join in on Galactic Nights, which will feature a panel of Lucasfilm folks and Disney Imagineers talking about the upcoming Galaxy's Edge expansion to the American Disney resorts.
Star Wars fashion aficionados? Good news. Rag + Bone has a new collection just for you.
Battlefront II is only out in trial for EA Access members this week with certain preorders getting access on Tuesday, but that hasn't stopped the news about the game. Iden Versio's story will continue in additional content this December.
Speaking of Star Wars games, EA has outright purchased Respawn. They're the makers of Call of Duty and are also responsible for a Star Wars title in progress.
Now how about we get to the news that threw us all for a loop this week? First up, it appears a live action TV show might finally happen. This news comes out of a Disney earnings call on Thursday. I would caution against expecting this to be the previously rumored Underworld TV series, as I suspect that's been parted out for other projects since the sale. This appears to be something that will anchor Disney's streaming service.
And if that wasn't enough…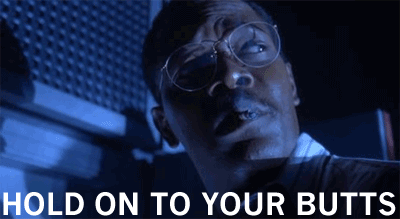 Lucasfilm has announced that Rian Johnson, fresh off of wrapping The Last Jedi, will be overseeing an entirely new trilogy.
Lucasfilm is excited to announce that Johnson will create a brand-new Star Wars trilogy, the first of which he is also set to write and direct, with longtime collaborator Ram Bergman onboard to produce. 

As writer-director of The Last Jedi, Johnson conceived and realized a powerful film of which Lucasfilm and Disney are immensely proud. In shepherding this new trilogy, which is separate from the episodic Skywalker saga, Johnson will introduce new characters from a corner of the galaxy that Star Wars lore has never before explored.
Start your wild mass guessing! Or listen to our wild mass guessing on the latest Tosche Station Radio.