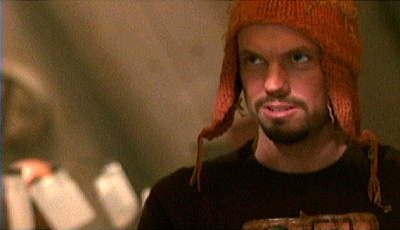 And where Joss Whedon and Firefly is concerned, forget your ideas of what fandom can and cannot change and rejoice because they can't stop the signal.
Dark Horse Comics just announced that their new comic series will pick up where the 2005 movie Serenity left off, with River Tam sitting in the co-pilot's seat, and Zoe Washburn struggling to adjust to the death of her husband and the realization that she'll be raising their soon-to-be-born child alone.
Buffy Season 8 artist George Jeanty has been announced as the artist, while the writer and the launch date are still up in the air.
I think this is just shiny.