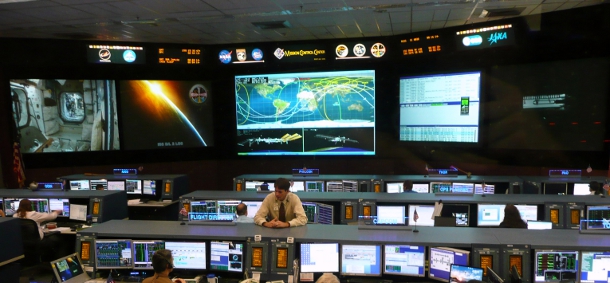 Welcome back to Go/No-Go, Tosche Station's regular feature where we offer our spoiler-free opinion as to whether or not you should spend your hard-earned money on a book, film, or other entertainment. Today on the launch pad: Tarkin by James Luceno. How does the second book in the new canon hold up as it takes readers to the other side of the war?  To mission control for the verdict!
TELMU Bria: Tarkin is a book that puts James Luceno in the difficult position of having to replicate the magic of what he did with Darth Plagueis: explain the bad guy and make sense of everything.  It's a very well written book that may not appeal to everyone.  Luceno is a master of characters who gives Tarkin depth and subtly answers the questions that many fans likely had about how much he knew about Vader.  What will definitely thrill many Expanded Universe fans is how he subtly works previous canon into shadow canon status as he references events from two of his previous novels.  At the end of the day, Tarkin was definitely to my taste despite my strong dislike of the titular character and gets a GO from me.
CAPCOM Shoshana: Tarkin isn't a character I've ever particularly cared for so I wasn't especially excited to read a book all about him, but despite my initial lack of interest I am very glad I did not skip this book. It not only delves into Tarkin's character and history and his relationships with Vader and the Emperor but also helps to paint a picture of the Empire and the Dark Times as a whole. Luceno includes a lot of background detail about the state of the galaxy that I think will really help to set the stage for future stories. It was a bit of a slow read for me, needing some momentum to finish, but I certainly found it to be a rewarding one and have also found a new appreciation for Tarkin the character as well. I give this a GO.
Flight Director's Ruling: Tarkin is a GO for launch!
Note: Advance copies were provided by Del Rey and Random House for review.