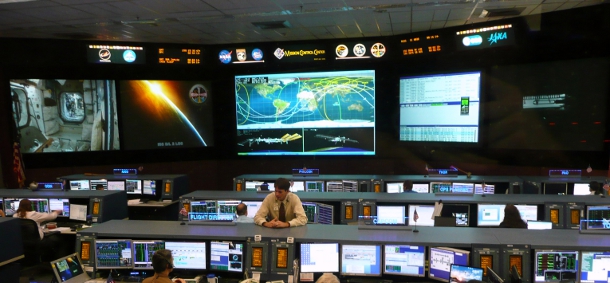 Welcome back to Go/No-Go, Tosche Station's regular feature where we offer our spoiler-free opinion as to whether or not you should spend your time and hard-earned money on a book, film, or other entertainment.
This time around it's a little different. Normally when we do this feature, we're telling you whether or not a complete product is worth diving into. For this, we're reviewing the first installment of a brand new television series: Star Wars Rebels. Today we'll be letting you know if we think this show is worth getting on board for and tuning in every week. To the cut!
TELMU Nanci: I really enjoyed Spark of Rebellion, much more than I thought I would. It felt like Star Wars. There were funny moments, the action sequences were awesome, the characters well-rounded, and the story was solid. I'm looking forward to seeing more of the Ghost's crew, and seeing where this series takes us. A huge GO from me.
EECOM Bria: Spark of Rebellion was a great pilot episode for a show that is sure to appeal to Star Wars fans of all ages.  It had a little bit of something for everyone whether we're talking characters or moments or even plot elements.  While it will take a few more episodes to really get a good idea of the ongoing feel of the show, I think that Spark of Rebellion does a good job of drawing viewers in to its universe.  There was a part of two where the animation felt a little bit off but that definitely did not detract from my overall enjoyment of the show.  Also, while my favorite is definitely Hera, I predict now that Zeb will end up being the dark horse favorite character of a ton of people a year from now. You heard it here first.  Star Wars Rebels gets a definite go from me along with a strong recommendation that you watch the pilot episode on Friday and then the show for the rest of the season on Mondays!
CAPCOM Brian: I was expecting to have a good time watching Spark of Rebellion, but I did not expect to enjoy it half as much as I did. The characters were instantly engaging. It took Hera all of five seconds on screen to establish herself as my favorite of the Ghost's crew (a huge credit to Vanessa Marshall for selling her). The biggest thing for me, though, was that the episode captured the feel of the Original Trilogy, which is something I've missed in Star Wars on screen. Simultaneously, you can tell that there are bridges being built to connect fans of the OT and the PT/Clone Wars era. You can see there's going to be something for everyone in this show. Like Bria and Nanci, I'm giving this a very enthusiastic GO vote. Spark of Rebellion is worth your time and Rebels is a show you should put on your calendars.
Flight Director's verdict: Spark of Rebellion and Rebels itself is a GO and is primed for launch. Watch it this Friday at 9PM.
Note: Stay tuned for more Rebels content this week. On Friday, we'll be releasing a roundtable review in the morning and livestreaming a reaction podcast right after Rebels airs on the east coast.