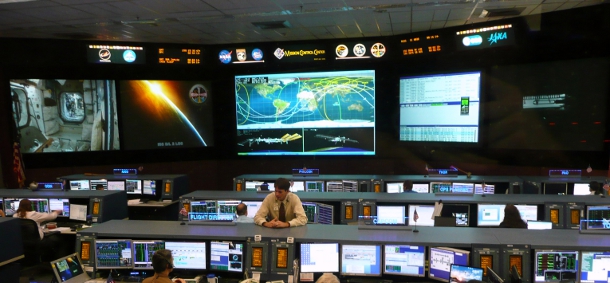 Welcome back to Go/No-Go, Tosche Station's regular feature where we offer our spoiler-free opinion as to whether or not you should spend your hard-earned money on a book, film, or other entertainment. Today on the launch pad: Razor's Edge by Martha Wells. Does the first of the new Empire and Rebellion series stack up? Time to go around the horn at mission control.
TELMU Bria: Fun. Fun fun fun. That's what this book is: good old fashioned Star Wars fun. Don't get me wrong; you still get a healthy dose of Alderaan mourning, conflict, and survivor's guilt but it's still a book that's just plain fun. (Have I mentioned that it's fun yet?)
Razor's Edge is a thoroughly enjoyable read where the stakes are high enough to keep readers on the edge of their proverbial seats. Martha Wells writes a superb Leia Organa and really captures both her spirit and determination and also balances Leia the Diplomat and Leia the Rebel Leader. It's the best characterization we've seen of Leia in years along made even better by the antagonistic flirting between her and Han. On top of all this, we get a beautifully diverse cast of new characters whom I can only hope get a chance to reappear in other Expanded Universe novels. In short, this book is a fun and thoroughly Star Wars read that will keep you entertained. It's a definite Go in my book.
CAPCOM Brian: Razor's Edge is exactly the sort of character study that many fans have been asking for. Martha Wells has a clear grasp of Leia, from tone to actions. What's more, the small and contained scale of this book allows for Wells to really show off that characterization. Leia is written as well in this book as she ever has been, striking the perfect balance between action hero and cunning diplomat. As a bonus, Han's also in great form in this book and the supporting cast created for this novel adds a great layer to the story. If Razor's Edge is an indication of what the Empire and Rebellion series will be bringing to readers, we're in line for some great new Star Wars reading material over the next year and change because this book is a Go for me.
Flight Director's ruling: Razor's Edge is GO for launch! Pick it up at bookstores tomorrow.