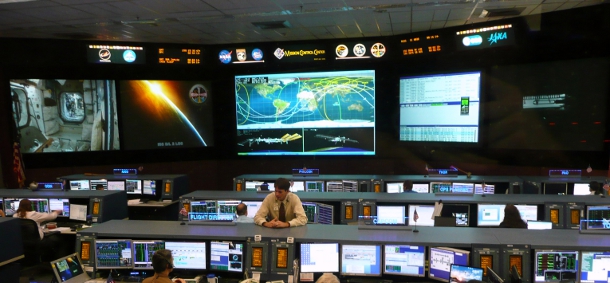 Welcome back to Go/No-Go, Tosche Station's regular feature where we offer our spoiler-free opinion as to whether or not you should spend your hard-earned money on a book, film, or other entertainment. Today on the launch pad: Star Wars: Aftermath.  It's our first book set after Episode VI in the new canon and is the tentpole of the Journey to the Force Awakens. No, it's not Heir to the Empire, but the start of something entirely new. Is it worth your time? Does it live up to the hype? Should we stick to Legends instead? To mission control for the verdict!
Bria: Aftermath is the book that gave me a heart attack a good seven times over the course of two and a half hours and made me like it. CURSE YOU WENDIG. The hot topic seems to be the present tense writing style but it never once bothered me. Instead, it helped enhance the feeling of urgency that carried throughout the book. I like how we got to know all of the diverse main characters even though it was just for a very short time and I especially especially love that we got to see ADMIRAL Rae Sloane in action. The Interludes between chapters help broaden what's otherwise a very contained story and really let readers get to see the galaxy as a whole instead of just the usual heroes of the New Republic. (Some of those freaking teases…) I myself cannot wait for Book 2: Aftershave after that final chapter. Aftermath gets a GO from me.
Nanci: I'll admit, once we hit Chapter 2 and the new characters, it took a bit for me to get used to Wendig's writing style. I don't know why, but for some reason the choppy prose didn't stick out to me as much while reading about Wedge and Rae. But I quickly got over that, and grew to enjoy both his style and the new characters. I love the addition of yet another lady pilot, Norra Wexley, and what can I possibly say about Mr. Bones that hasn't already been said? Some of the interludes seem like filler, but others are just as intriguing as the main plot (can we say Hyperspace?), and the end of the book has me all-in for Aftermath 2: Electric Boogaloo. I give Aftermath a rousing GO.
Brian: I might have had a leg up after devouring Wendig's Heartland trilogy, but the present tense prose in Aftermath didn't trip me up at all. I actually really liked the sense of immediacy and urgency. The more staccato sentence structure plays into this well. It's stylistically deliberate, and for my money it was the right way to write this novel. But where this book truly wins me over is on the strength of the characters. All of their voices are unique. So much diversity present. Then, of course, there was the end, which was the perfect hook to keep me on board for the next installment. For me, Aftermath was the most engaging and entertaining Star Wars novel we've gotten since Mercy Kill. You know what, this is actually the most X-Wing feeling book we've gotten since Mercy Kill, so it gets a big GO from me. Now bring on Aftermath: After M*A*S*H!
Sho: This was my favorite entry in the new lit canon that I have read so far and I have enjoyed most of them. It's a smaller story with big implications, hearkening back to the Original Trilogy, and introducing great new characters. I cannot wait for the inevitable Mister Bones action figure. I found the book engaging and fast-paced and honestly barely noticed the present-tense writing style, I was so sucked into the story. One concern I had about the newer books was how none of the new characters who were introduced in one had appeared in any others but, with the return of Rae Sloane, my worries have been put to rest. I give this book a GO and cannot wait for the sequel, After-party.
Flight Director's Ruling: Aftermath is a GO for launch!