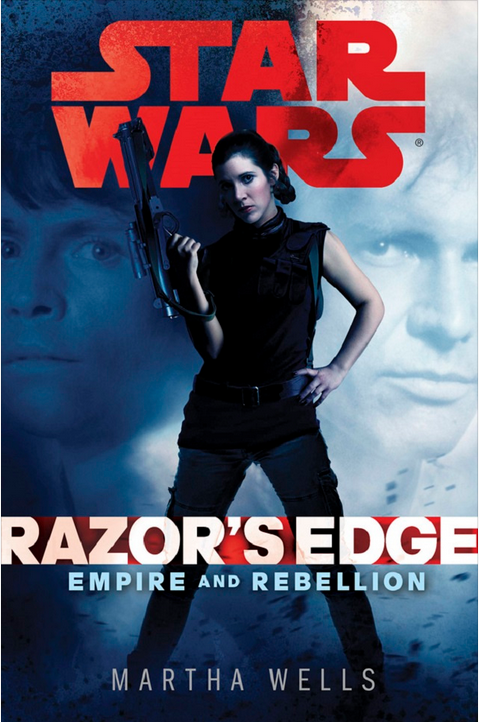 Over on Twitter, we reached a completely arbitrary but awesome milestone last week: 1,138 followers. To celebrate, we're giving away a book!
We've got a lovely promotional copy of Razor's Edge by Martha Wells that's been provided to us by the good folks at Random House and Del Rey that we're going to give to one lucky person.
To win it, all you have to do is leave a comment in this post between now and 11:59PM EST Friday and we will randomly select one person to send it to. Unfortunately, you're going to need to be in the continental US to be eligible to win, because we can't afford shipping costs worldwide.
Thanks for following us on Twitter and supporting the blog and podcast, it really dose mean a lot to us!