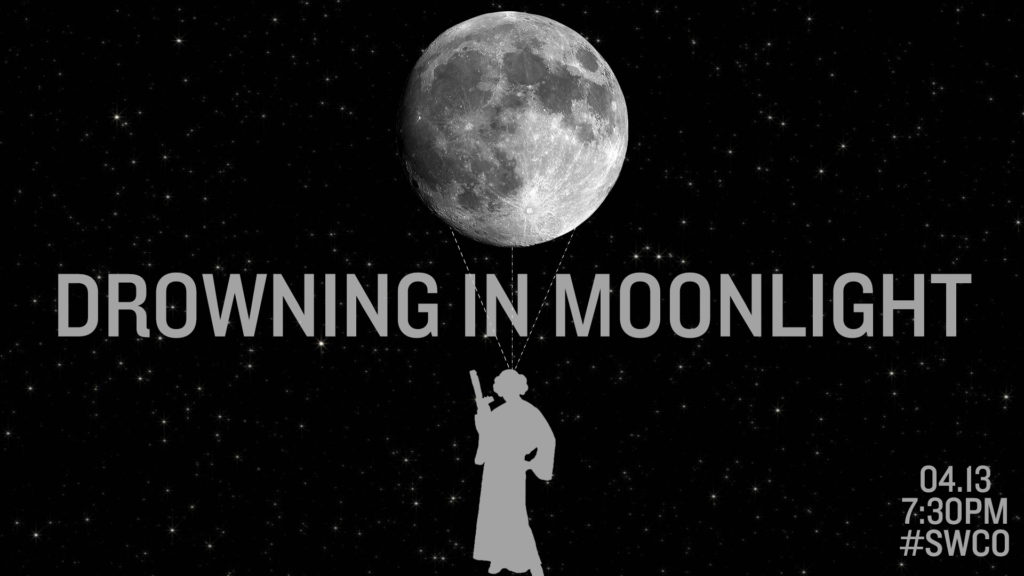 Going to Celebration Orlando?
Enjoy food, drinks, cosplay, door prizes, and awesome items to bid on?
You're in luck.
Drowning in Moonlight is a memorial benefit in honor of Carrie Fisher (1956-2016) and in the service of The Midnight Mission – a cause that was close to Ms. Fisher's heart. The gala will be held on Thursday, the 13th of April, 2017 in Orlando, Florida in concert with Star Wars Celebration Orlando. The event will feature an ever-growing list of prominent Celebration personalities, sponsors, and fan sites including yours truly, Full of Sith, Jedi News, Star Wars Report, and more.
Drowning in Moonlight will be a "Dress-up or Dress Up" gala: Black tie optional, cosplay encouraged! The night's activities will feature:
Music and dancing
Door Prizes
A guestbook for fans to express their condolences which will be forwarded to Carrie's family after the gala
Event-specific merchandise (patches, stadium cups, etc.) available for purchase with proceeds benefiting the charity
Souvenir photos on an event-exclusive backdrop
Food and a Carrie-themed drink menu including both alcoholic and non-alcoholic offerings
A silent auction featuring nerdy and literary goodies from Star Wars and beyond
The Marquee event of the night will be a live-on-stage, multi-network, unified podcast in Carrie's honor. Podcasters from all of the networks involved will be invited onto the stage to take part in this unprecedented collaborative recording party. The production, which will feature voices from around the Star Wars podcasting pantheon, will include questions from the audience and likely some measure of hijinks.
Drowning in Moonlight aims to celebrate Carrie in a way that honors her memory, does good in her name, and pays homage to her unrivaled sass.