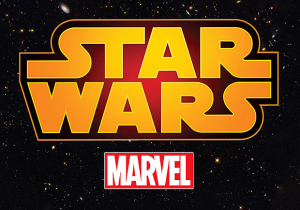 From THR, Disney CFO Jay Rasulo says that Star Wars will be looking to Star Wars as it markets itself going forward.
Walt Disney, the parent of Lucasfilm, intends on doing for Star Wars what it did for its Marvel superheroes — including broadening the appeal to female and international audiences and moving lots of toys and other products, said CFO Jay Rasulo on Wednesday.

"We are doing what we do for our Disney franchises … with Star Wars, and it is mirroring Marvel, but we already know the path, so it's going to go faster, smoother, with the same goals," Rasulo said.
Emphasis added. It's certainly nice to see a high level Disney exec at least pay lip service to reaching out to the female demo in its marketing and content creation. However, with the lack of Marvel products geared towards the female audience currently on the shelves (where's Gamora?), one wonders if anyone told marketing and merchandising that this was the plan.