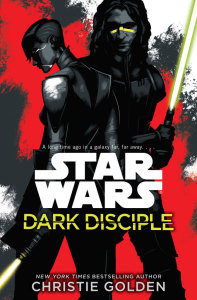 Del Rey revealed the cover for Dark Disciple today, the forthcoming novel by Christie Golden.  The novel is based on an unused storyline from The Clone Wars and stars Asajj Ventress and Quinlan Vos.  The cover is the work of artist Matt Taylor.
Del Rey also announced the book's official release date: July 7th, 2015.  (Keep in mind though that this could be subject to change.)
You can read their full press release here.