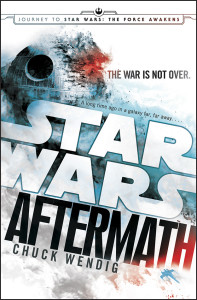 Entertainment Weekly has confirmed our suspicions: Chuck Wendig is writing the entire Aftermath Trilogy. No word yet on the other book titles or when they'll be out, but it's very nice to see a single author handling a series in the post-RotJ timeline again.
Also revealed earlier today is the Chewbacca comics miniseries, written by Gerry Duggan with art by the awesome Phil Noto.
Aftermath is released on September 4.