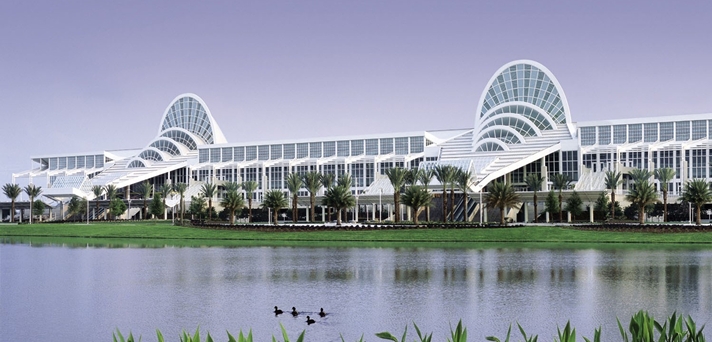 It's Celebration! You're subsisting almost entirely on adrenaline! You're going to crash hard by day two as a result! This time around on Tosche Station's Celebration Orlando Guide, we discuss surviving the con grind. 
Your Bag of Holding
This is less Celebration-specific and more convention specific (also worth reading: Our Convention 101 post). You really don't want to carry a giant bag or backpack with you all day. A small drawstring bag or (my preference) a small messenger bag like this ThinkGeek Bag of Holding Con Survival Edition are your friend. The last thing you want to do is haul more stuff than you need from panel to panel, and you don't want an overstuffed bag to smack into folks you're stuck in line with or crowded into the dealer floor with.
Now as for what you should put into your bag?
Water bottle – Stay hydrated, it's not as easy to find a water fountain as you'd like

Snacks – Granola bars, fruit snacks. Something you can munch on waiting in lines for panels. At a convention, it's really easy to not eat enough.

Painkillers – You're going to be on your feet a lot at Celebration. Some tylenol or ibprofin will be a godsend by the end of the day

Bandaids and moleskins – Blisters happen at conventions.

Poster tube – There are some cool exclusives you can get from panels, and some cool posters you can get from the dealer floor.

Light Sweater/jacket – This one's important. Yes, it's warm here in Orlando. But it can get freezing inside the Orange County Convention Center. It's not unusual to wind up in a room or space that is quite chilly.

Cash – Some dealers only take cash, so be prepared. Others will give you a discount if you pay in cash.

Game/reading material – You could be in line for a long time for a big panel. Have something to keep you entertained.

Spare battery charger/cord – You WILL kill your phone battery. A

backup battery

is a godsend.

Books/posters to sign – Del Rey and Disney Press have authors at Celebration and many of them have scheduled signings.
Line Life
We're Star Wars fans. We're good at waiting in lines, but there are always ways to make the experience better.
The biggest suggestion I have is to coordinate with your friends on your schedule to see who is going where and when. If your schedules work out, plan on getting in line with your friends. Being able to have conversations and being able to kill time with people you know. A big panel you may be waiting for an hour or two. The BIG panels, you'll be waiting in line overnight. Might as well surround yourself with people you enjoy spending time with, right?
If you're with others, consider having a game handy you can play for a while. Some simple card games like We Didn't Playtest This At All or Superfight are great ways to kill the hours you're going to spend in queues.
Queuing solo? No worries. If you've got a Kindle, bring it and get it loaded up with some books. Or, load up some podcasts onto your phone. We'll be recording a recap show at Celebration every night you can pick up and listen to.
Something else to consider if you're a podcaster: Hours in a line queue is a great time to record some podcast material. If you've got a little bit of cash to spend, get yourself a Zoom H4n, a pair of XLR cables, and a pair of perfectly serviceable cheap dynamic microphones. I've recorded a couple podcast episodes at past Celebrations just while waiting in line for things.
Last piece of advice here: when planning out your panel schedule, also factor their location into things. The Orange County Convention Center is fairly well clustered, but going from the University to the Main Stage queue is a little bit of a trek. Be sure to allot travel time between panels into your plans.
Sustenance Strategy
If years past is an indication, there won't be a plethora of food trucks you'll be able to enjoy like there was at Celebration Anaheim. What there is, though, is an actual food court that will be indoors and likely adjacent to the dealer floor. Pizza, sandwiches, rice bowls, hot dogs, and burgers are typically available for conventions at the Orange County Convention Center. Other scattered quick service booths are typically scattered through the lobby areas as well.
Another option is to get your own foodstuff from the nearby Walgreens. You can easily pick up bread and sandwich items to pack and bring into the convention every day. There's also a couple grocery stores near the convention center you can Uber/Lyft/Taxi over to to stock up for the weekend.
No matter what, though, you really do need to eat and stay hydrated. A convention sounds like it's easy going, but you're going to be on your feet significantly more often than not and burning a ton more energy than you expect to.
Questions? Leave a comment below. Don't forget to check out our previous installment where we looked at getting to and from the convention center, and things to do nearby.