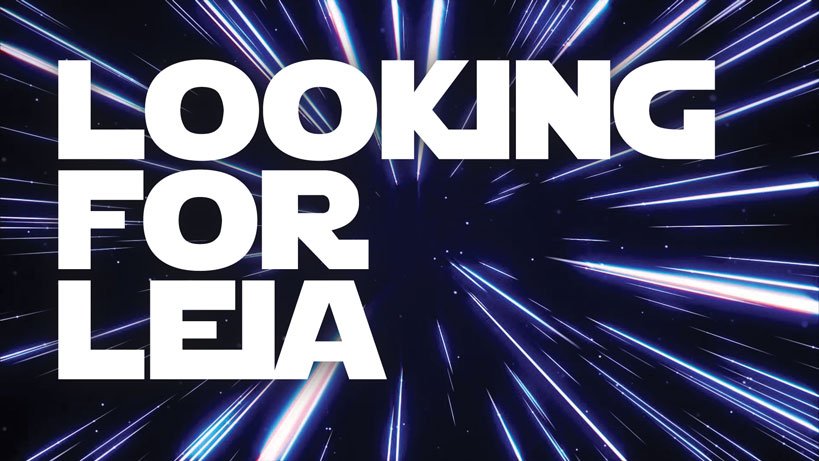 Here at Tosche Station, we're always happy to see excellent projects that promote women's involvement in fandom and Looking for Leia is one that most definitely does so. Director Annalise Orphelian aims to tell the stories of the women in the Star Wars fandom through this documentary. In her own words:
LOOKING FOR LEIA is a feature documentary film that explores the phenomenon of Star Wars "fangirls," women and girls who connect deeply to the galaxy far, far away and are unique in the stereotypically male Nerd arena. The film reaches beyond Princess Leia to look at how female fans have shaped and expanded the Star Wars Universe, and how these stories speak to experiences of gender resilience and resistance. 

We're featuring an intergenerational and culturally diverse group of female fans, as well as women who are film buffs and cultural scholars, cosplayers and gamers, artists and authors. We're talking to women in STEAM (science, technology, engineering, art, and math); women who use Star Wars in the classroom; women whose career path was shaped by Star Wars; women whose love of Star Wars has helped them battle cancer and live with disability and mental illness; mothers, daughters, and sisters in Star Wars families; women who are rebels and royalty, imperials, bounty hunters, and Jedi. Every generation has a Star Wars story, and we're hearing about the original trilogy, prequels, animated series, comics, Extended Universe/Legends, video games, new trilogy, stand-alone films, and conventions.
The project filmed a little at the Drowning in Moonlight Gala at Celebration and we cannot wait to see what else they'll do. The Kickstarter is in its final days and still needs your help. You have until 2:59 ET on Saturday, June 24th to back the project and we cannot encourage you enough to do so as it would be a shame if this project doesn't move forward.