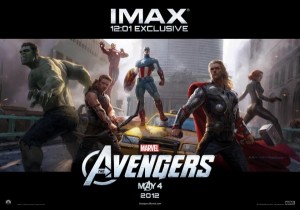 I think we all expected Marvel's The Avengers to do pretty well on its opening weekend. I don't think we expected it to do quite this well.
Hulk, smash.

That's what Captain America tells the Incredible Hulk to do in "The Avengers," and that's what the Marvel Comics superhero mash-up did at the box office, smashing the domestic revenue record with a $200.3 million debut.

It's by far the biggest opening ever, shooting past the previous record of $169.2 million for the debut of last year's "Harry Potter" finale.
If these numbers hold, it would be the first time in cinema history a film has opened north of $200 million domestically. That's not even factoring what it made in overseas gross. It's two-week run beyond the US brings the film to a staggering $641.8 million worldwide.
Kneel before Joss, The Avengers is a winner.