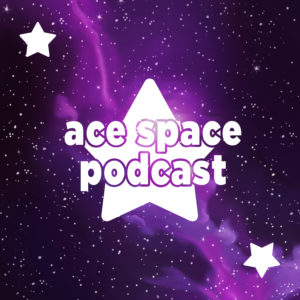 Download
Welcome to Ace Space, a podcast about being ace and loving space! For our official Episode 1 we discuss headcanon, subtext, and the vital importance of overt representation. We also talk about some fictional characters we like to headcanon as asexual.
Do you have any asexual and/or aromantic headcanons? Let us know in the comments below or on our twitter, @AceSpacePod!
The intro music is 'Goodbye Moon' by the esteemed
Marian Call
and the outro music is 'Stars' by the excellent
Seth Boyer
.
You can find Sho on Twitter with the handle @ryorin and you can find Saf with @Wanderlustin.
This podcast has been brought to you in part by Her Universe and your support on Patreon. Be sure to subscribe on iTunes/Google Play! You can also subscribe to the Tosche Station Radio master podcast feed  (iTunes/Google Play) for even more great Star Wars  and geek culture content.