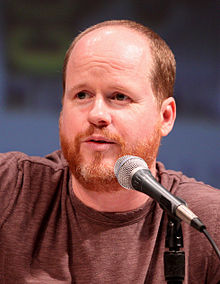 We're less than a week away from one of the most hotly anticipated films of the year, Marvel's The Avengers. Ahead of the release, CBS sat down with director and writer Joss Whedon to discuss the film, Buffy the Vampire Slayer, Much Ado About Nothing, and his writing career. Oh, and his wife pokes fun at his sheer geek factor.
As superhero movies go, "The Avengers" is super-sized – Iron Man, Captain America, the Hulk, Thor, Black Widow and Hawkeye brought together to save the world.

The cast is filled with big names: Robert Downey Jr., Chris Evans, Samuel L. Jackson and Scarlett Johansson, to name but a few.

More stars than there are in the firmament, says writer-director Joss Whedon. "It's the most stars I can remember seeing since, like, one of those '70s disaster movies."

So why on Earth did Disney and Marvel Comics put this rumored $220 million movie in the hands of Whedon? He does not, said Blackstone, have a reputation as a "big movie" director.
To watch the interview, head on over to CBS' Sunday Morning site.