Reader Blizz sent in a piece of artwork (and functional diagram!) for our Replace Mara's Catsuit Contest. I have to say, I'm really digging this entry.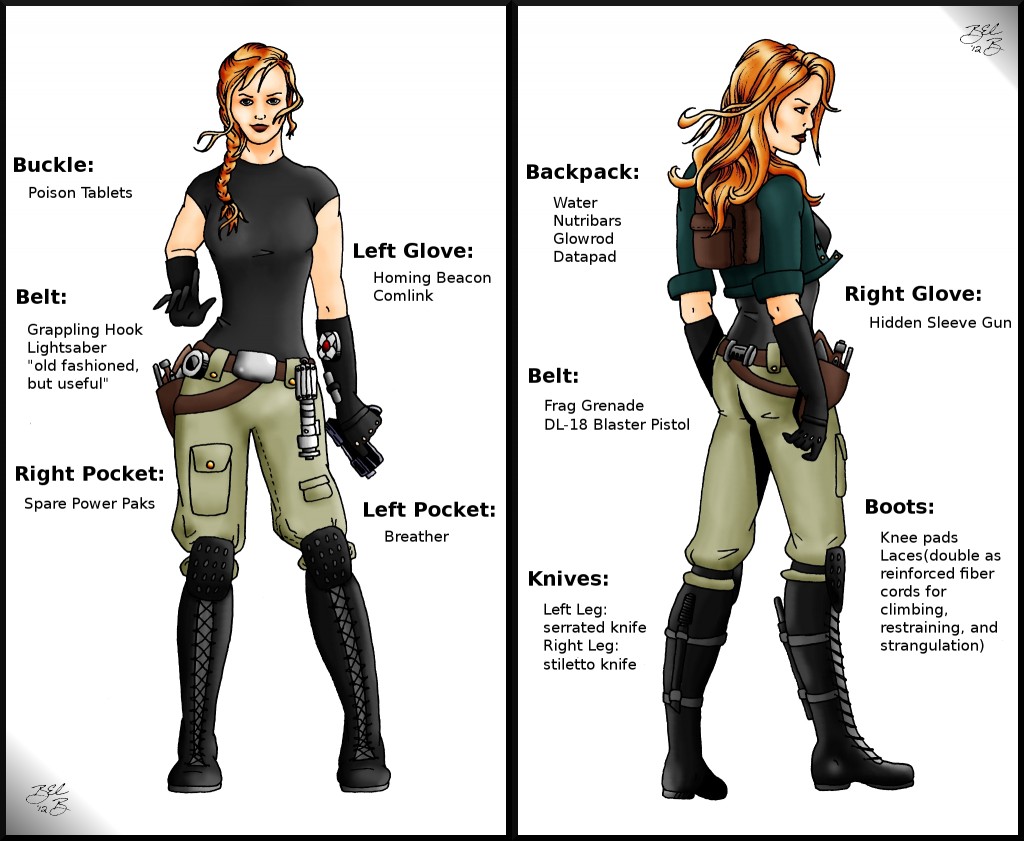 I'll let Blizz describe it for you:
You want practicality? I offer an outfit that I tried to keep compatible with novel descriptions, Star Wars paraphernalia, and basic Stormtrooper and Jedi equipment.

I kept some elements of her "canon" appearance. The belt and knee pads, for instance. I did away with the shoulder harness. Why, oh why, is Mara always portrayed with a shoulder harness with no holsters? What is the point? What does it do?

Anyway, I think this fits a balance of traveling light but being prepared. Thank you for your consideration.

Ink on paper.
Digitally colored using GIMP
Thanks for sending this in!
For more information about the contest and to view the other entries, head to the contest page.